Your Conservation Experience
As a volunteer, you will join the Selati Research Team and be directly involved in our daily tasks. Each volunteer's contribution is heavily valued as we would not be able to carry out our conservation work without the extra hands. You will contribute to real conservation through:
Hands-on fieldwork that supports the conservation management of the reserve
Authentic engagement with a small group of passionate people
Exposure to wildlife experts and day-to-day wildlife management practices
An opportunity to contribute towards building a conservation legacy
OUR GOAL is to provide education around conservation & wildlife management, facilitate an unforgettable experience with memorable moments, and utilise your extra hands to help us conduct our conservation work
Volunteer Research-Activities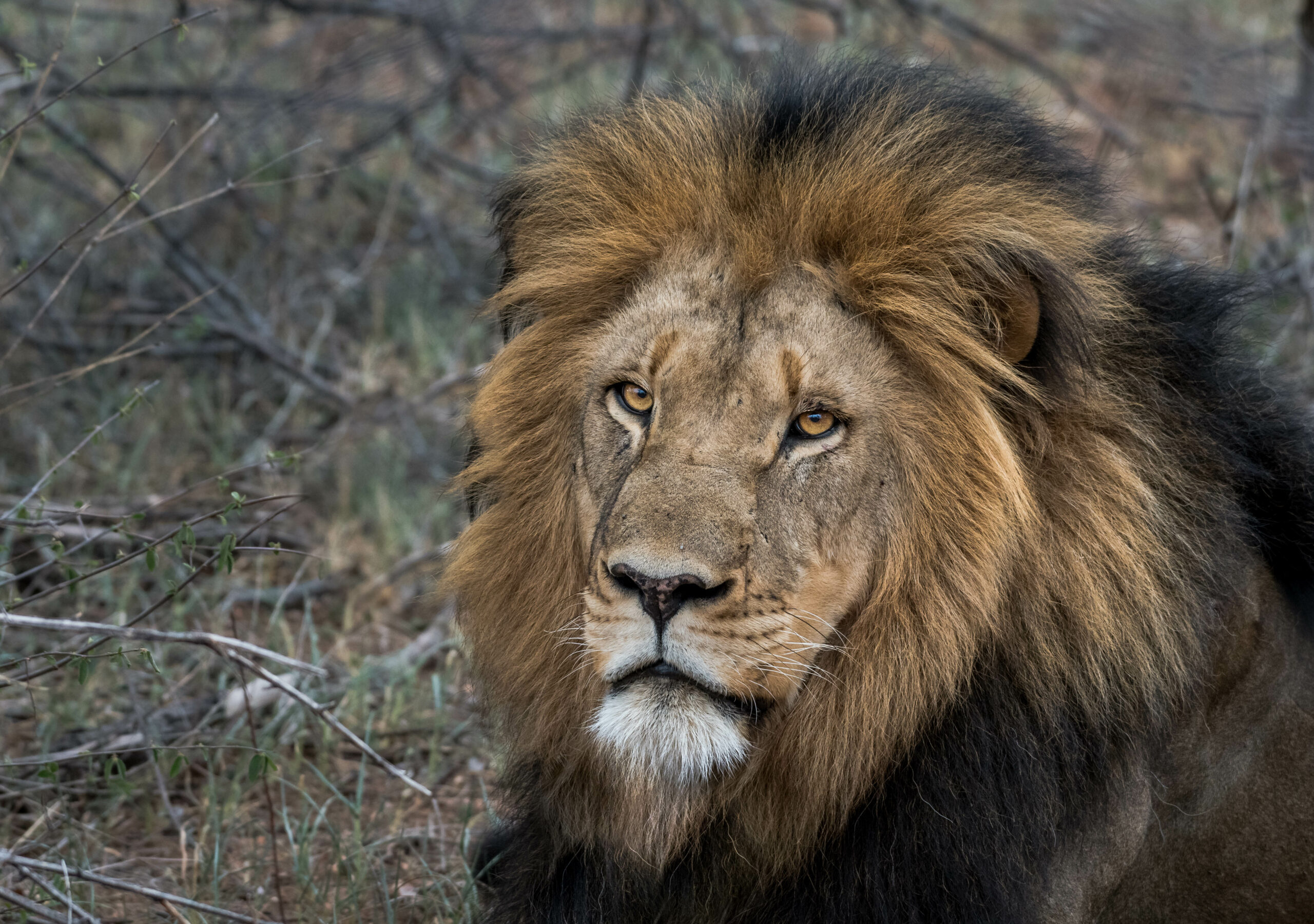 Monitoring
Selati Research is responsible for the reserve monitoring efforts. This includes monitoring our populations of lion, white and black rhino, cheetah, elephant and collecting data on leopard, elephant, hyaenas and more. As a volunteer you will be directly involved in the monitoring and radio tracking in the field.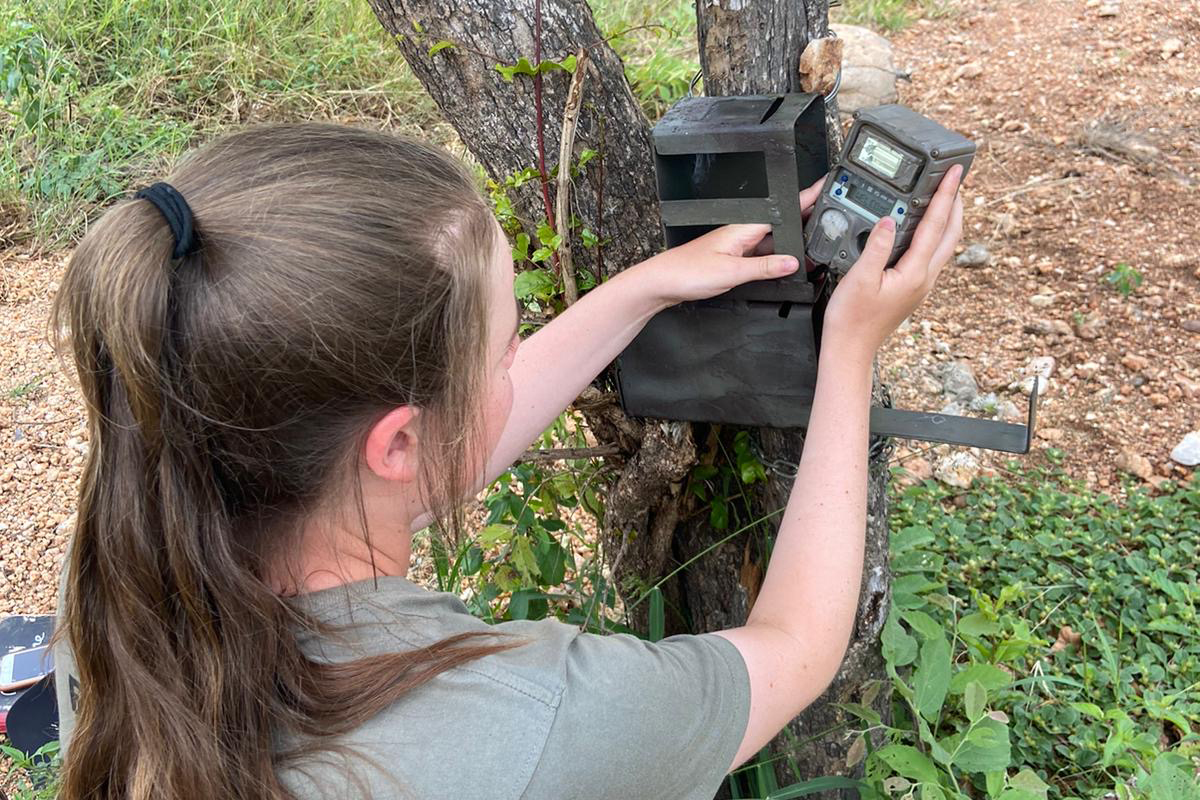 Camera Traps
There are a large number of camera traps around the reserve. Selati Research maintains these cameras, which includes the changing of batteries, swapping SD cards in the field and processing the photos in the office. You'll get to know the reserve's different vegetation types as the camera traps are distributed over 27'000ha. Volunteers have the opportunity to see some of the more elusive species on the reserve through our camera trap eyes!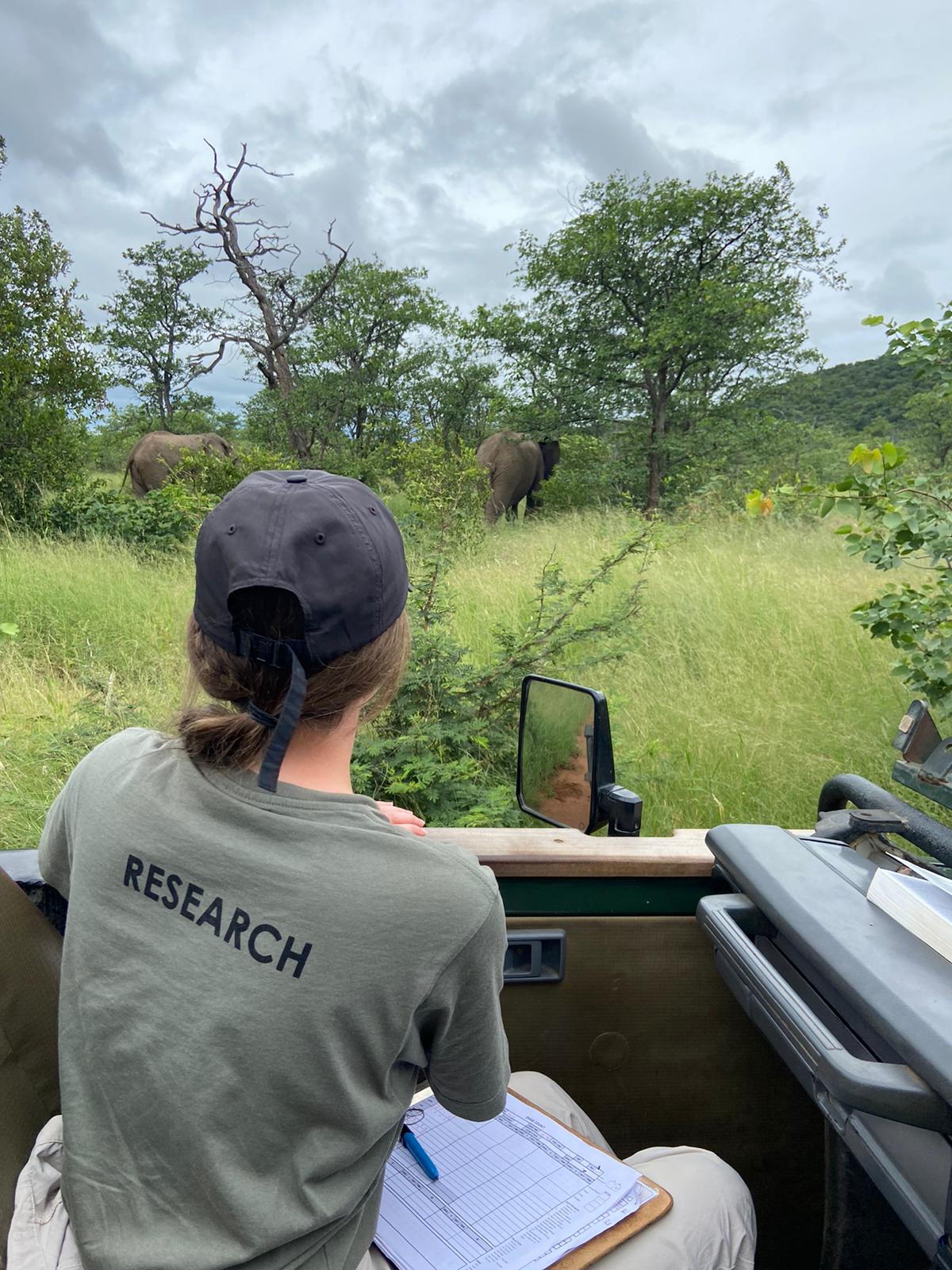 Data Collection
On every game drive, our volunteers help us collect as much data as possible to monitor species distribution and population dynamics across the reserve. Data collection and regular surveys are key tools for reserve management, and often help in detecting early signs of ecological declines. Get prepared for counting big herds of impala!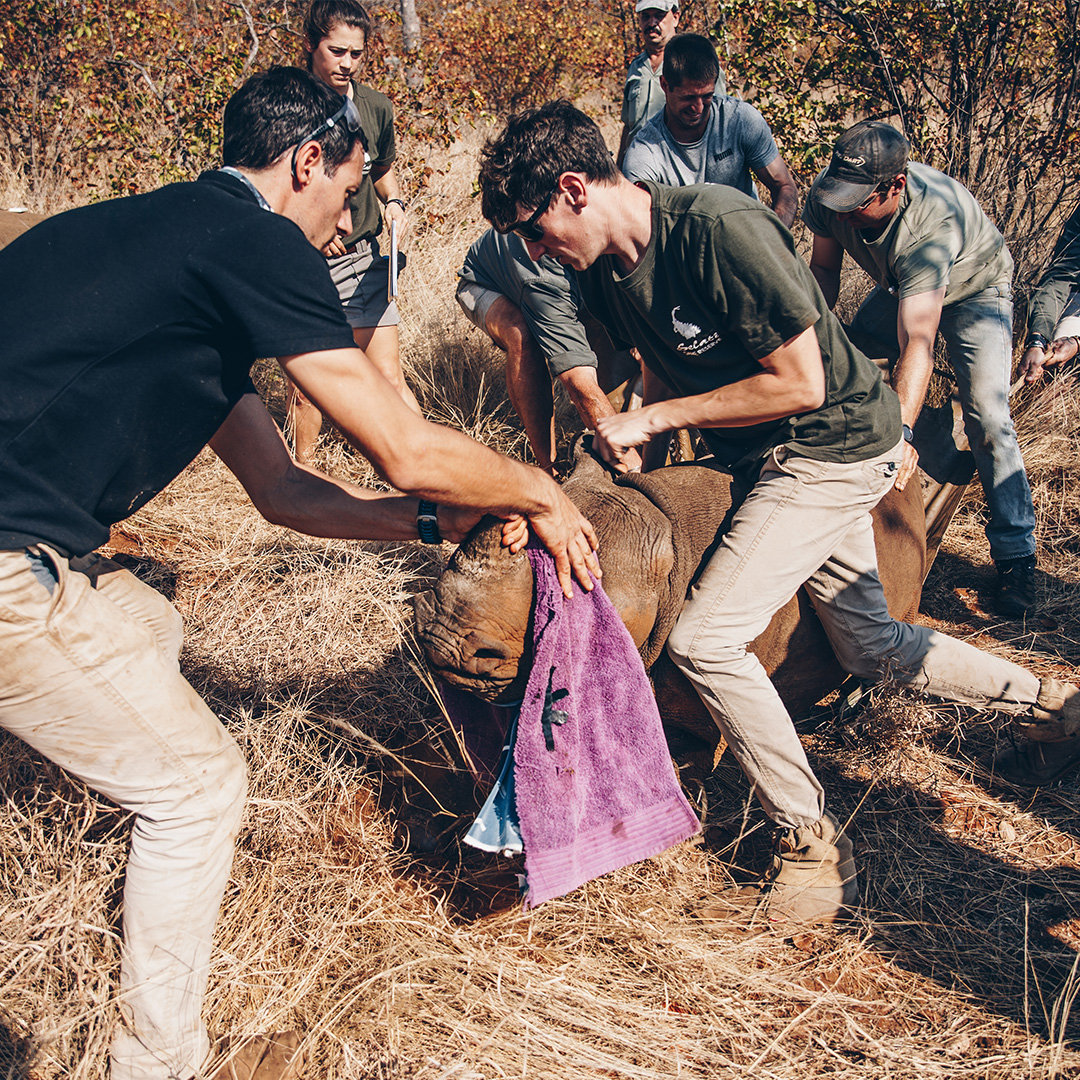 Special Operations
From time to time, animals have to be immobilised in order to collar, relocate, or contracept them for management purposes. Volunteers will have the chance to experience this incredible encounter through direct involvement in the operation. While we cannot guarantee a darting experience during your stay, most of our volunteers have been lucky enough to join us for an operation.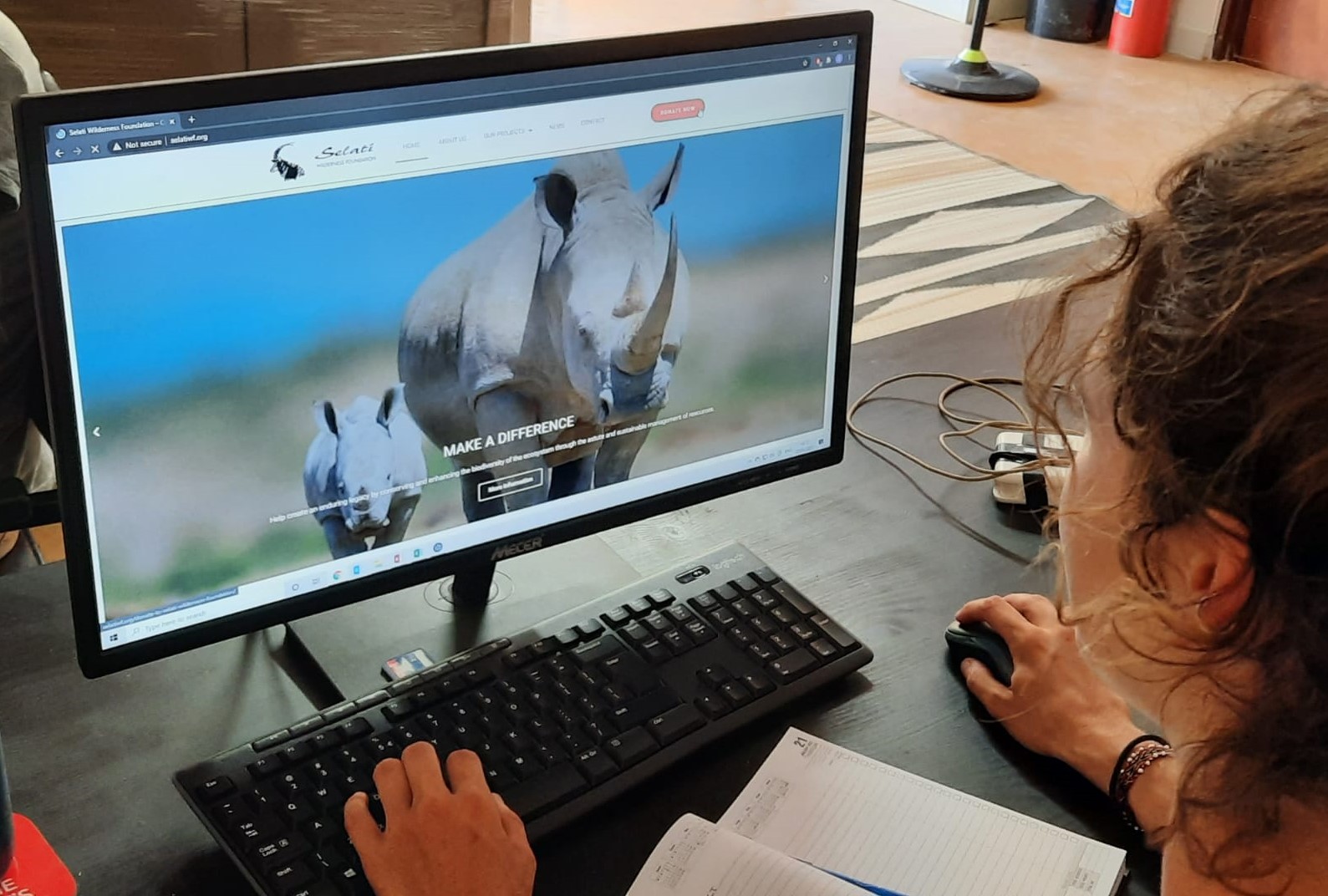 Office Work
In the midday break, volunteers will help with data input and processing camera trap photos. These activities enable a better understanding of how the work we do contributes to the larger picture of wildlife management.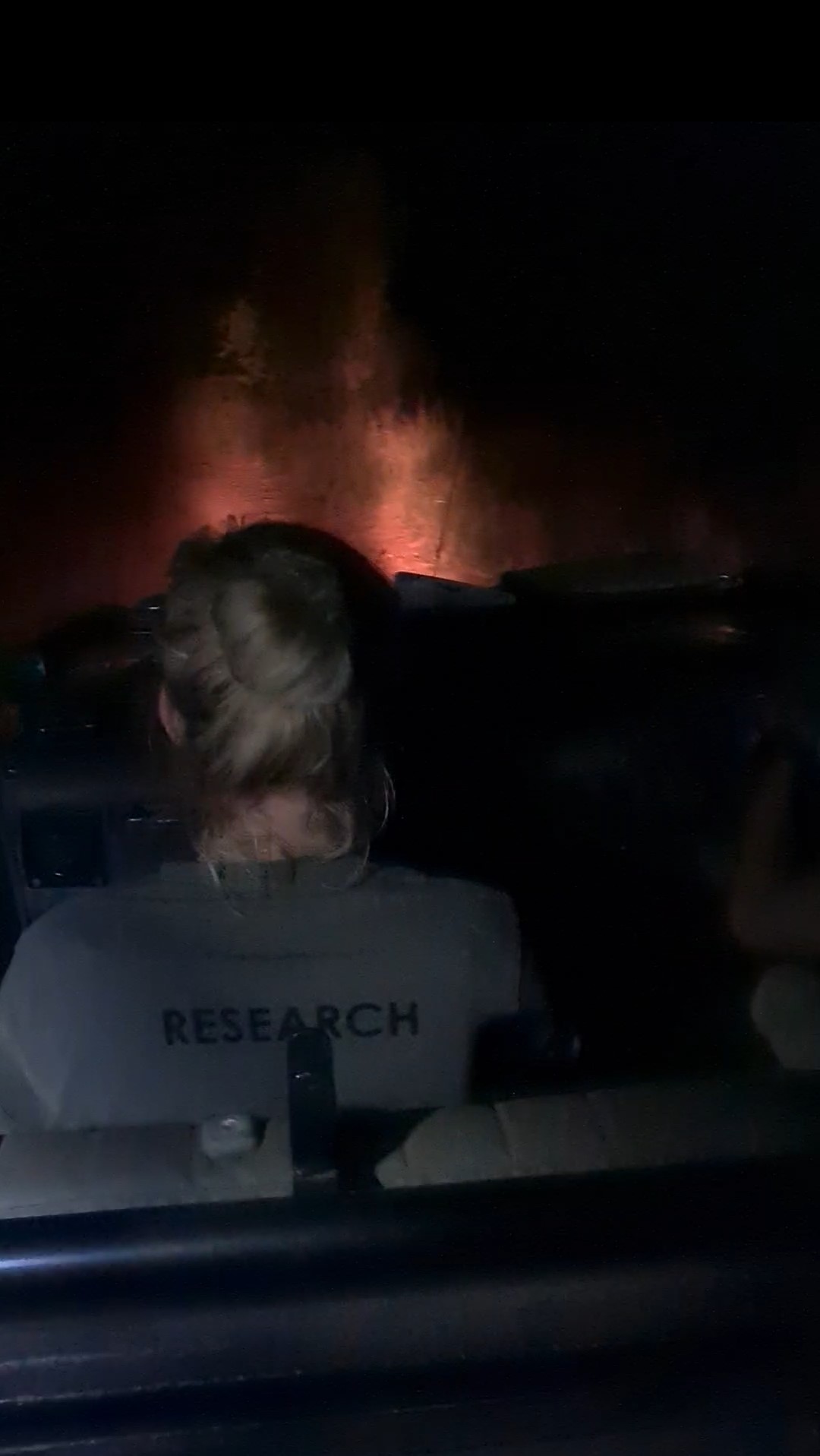 Night Drives
Occasionally we go on night drives where we set off after 8pm in search of nocturnal animals which are not active during the day.
Education – you will learn about…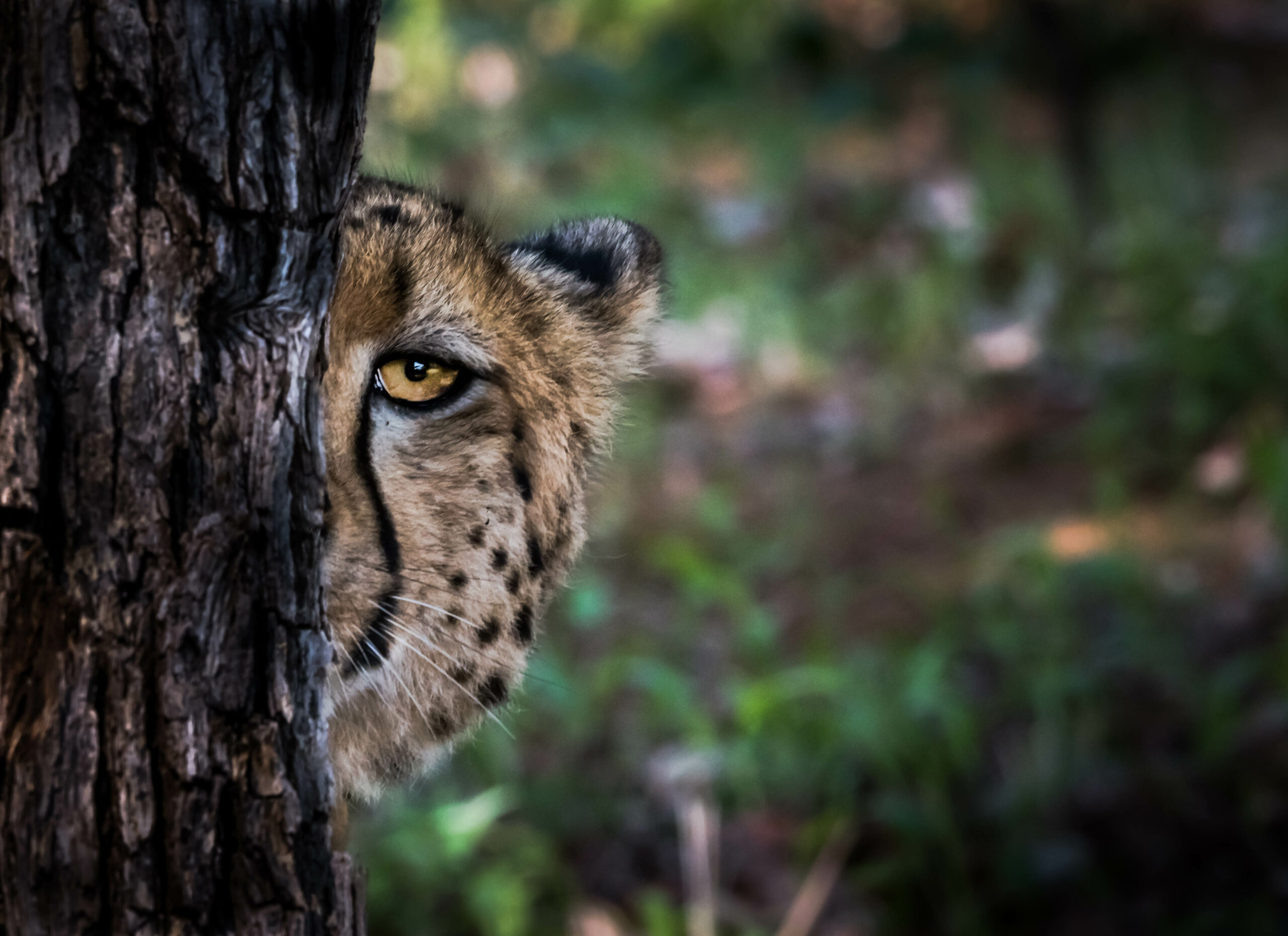 Learn about the reserve's ecology, biology and interesting animal behavior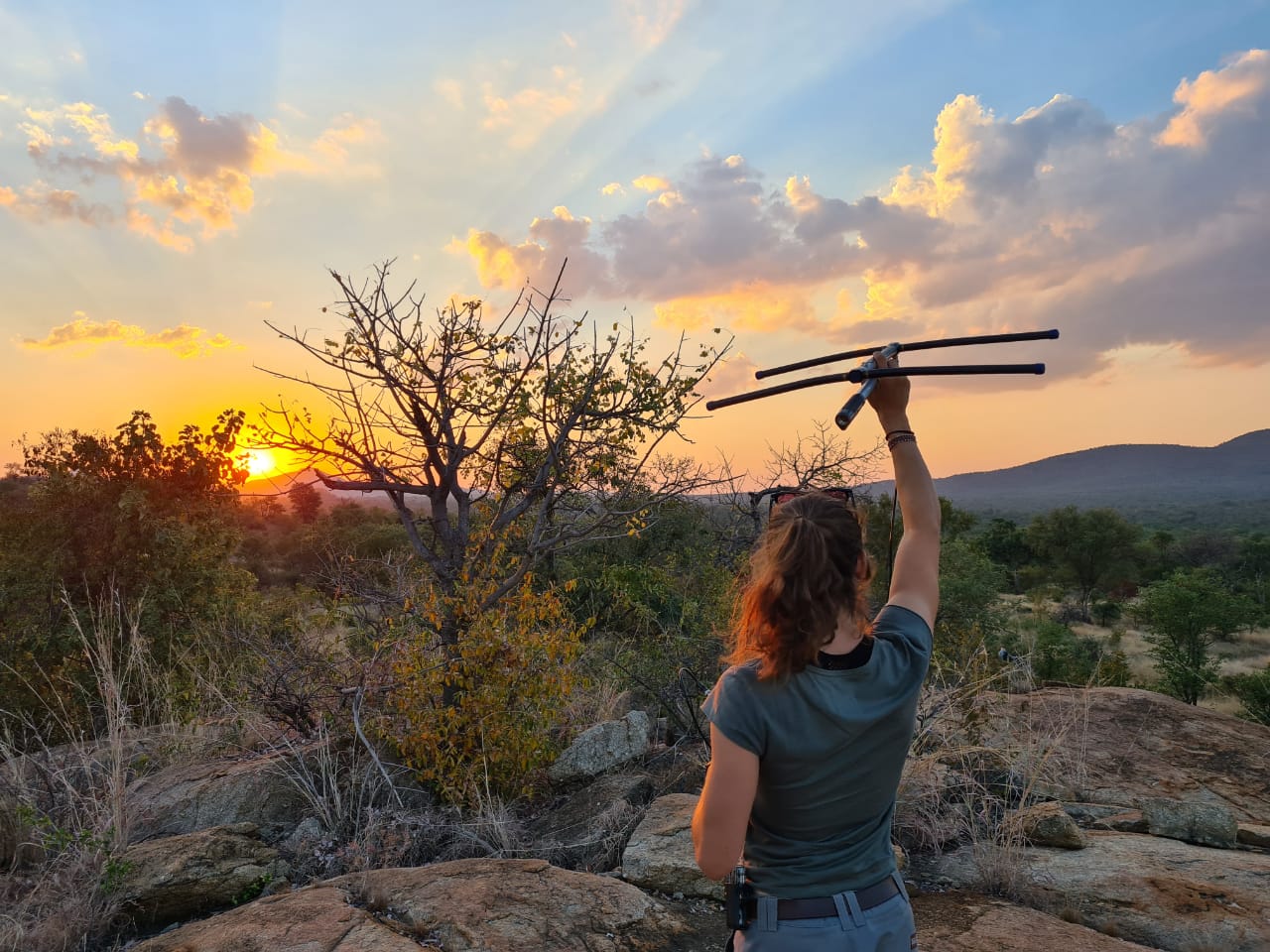 Learn how to monitor animals with radio telemetry and GPS tracking, along with the traditional method of using tracks and sign.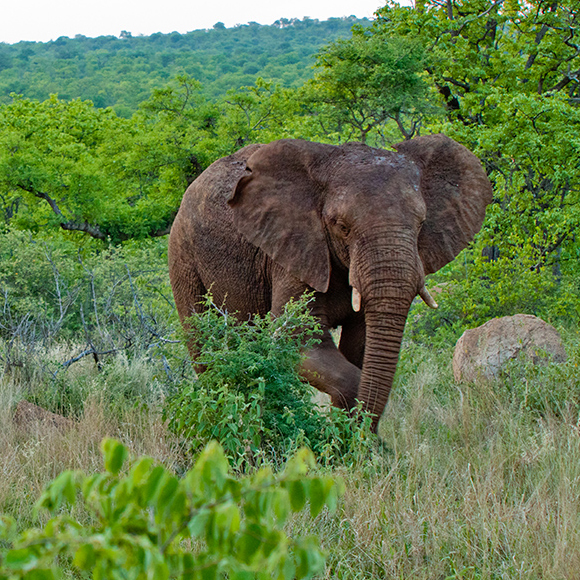 Understand the role that certain species have on the ecosystem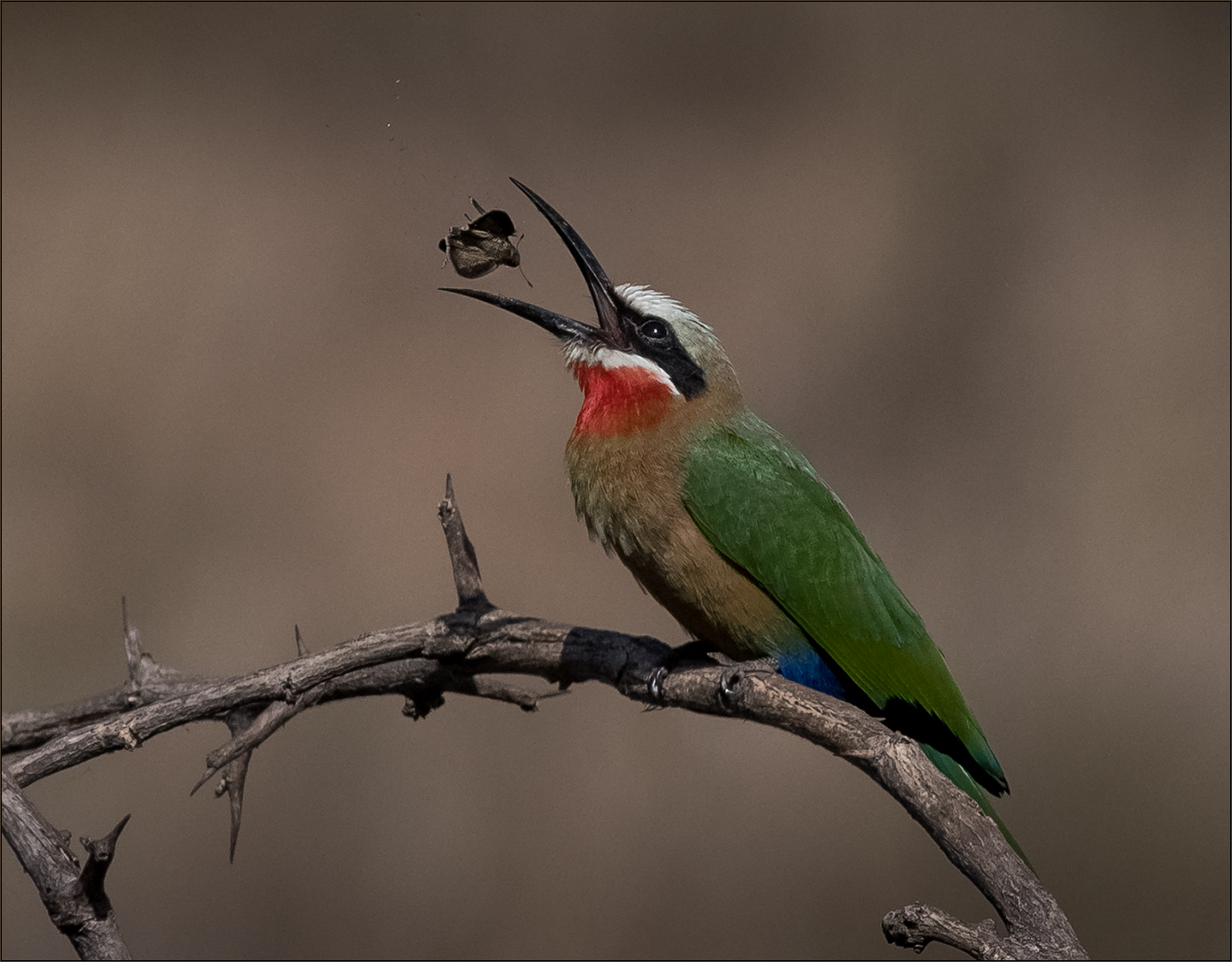 Learn about how interactions among and between wildlife and its habitat influences the decisions taken to manage the reserve.
To make your adventure complete
Working in conservation is hard work, but the long & hot days are balanced with great fun and incredible sightings. We take time to explore the reserve through sundowners, climbing koppies, or even having a sleep-out in the middle of the bush! Braai, play games, and talk with like-minded people about wildlife & conservation.
There are lots of tourist attractions in the area surrounding Selati Game Reserve, including the world renowned Kruger National Park, and the scenic panoramic route. Upon request and availability we can organise excursions to a wide range of different local attractions. A set cost is charged per volunteer for each excursion.
From time to time, we enjoy a sleep out in the middle of the African bush under the open sky. We have a number of safe sleep out locations around the reserve, giving volunteers the chance to fall asleep under the stars and listen to the wild sounds of Africa. These experiences are subject to the availability of field guides.
Occasionally we go and visit Hoedspruit, play some soccer and eat out at local restaurants and pubs.
Sunday is Braai-Time! At least every sunday we braai and make a campfire to sit around talk about our adventures of the week.
We love a little competition during our game nights so feel free to bring some games to play!
Summed up: Waking up to the sounds of nature, spending time in the bush and having fun in the evening. More in detail it means: Joining in on 2 game drives a day (one in the early morning & one late afternoon) where you will support us in the field – it's where the magic happens. During the middle of the day, when temperatures are rising and the animals are hiding in shady spots, you will help us process data in the office. But don't worry, you will also have enough time to relax, work on your own projects, read up on conservation topics or enjoy the animals visiting our waterhole in the camp.
Time*
Activity
5.30-10.00

Wake up & research drive (3-4 hours)
(field work)

10.00-12.00
Back at camp & office time / relax
(Processing data and your free-time)
12.00-13.00
Lunch
13.00-15.30
 Office time / relax
(Processing data and your free-time)
15.30 -18.00
Research drive / Sundowner (2-3 hours)
(field work)
18.30-
Dinner & Game-Night/ Campfire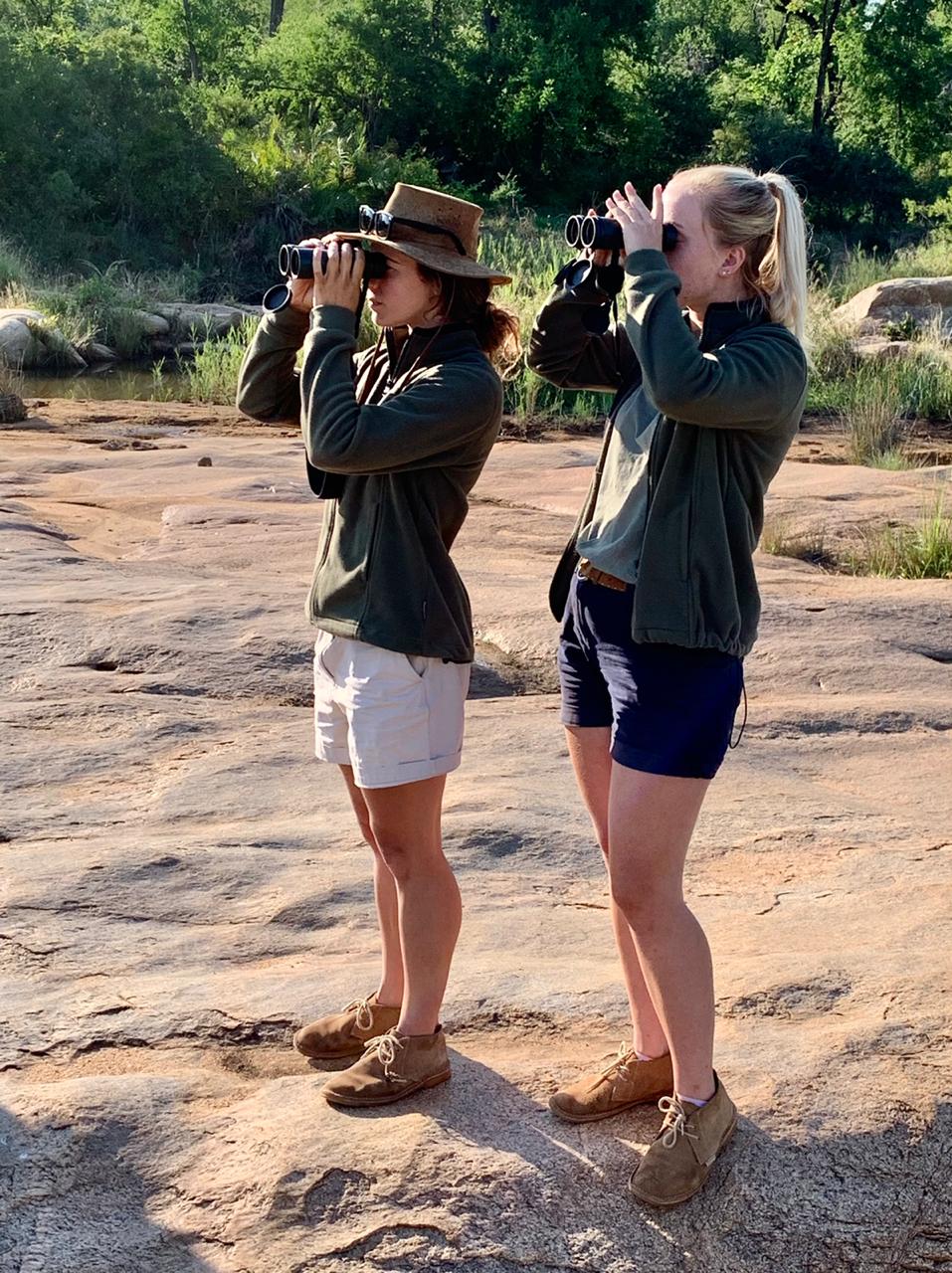 *: Time-Schedule can change due to weather, season and special tasks.