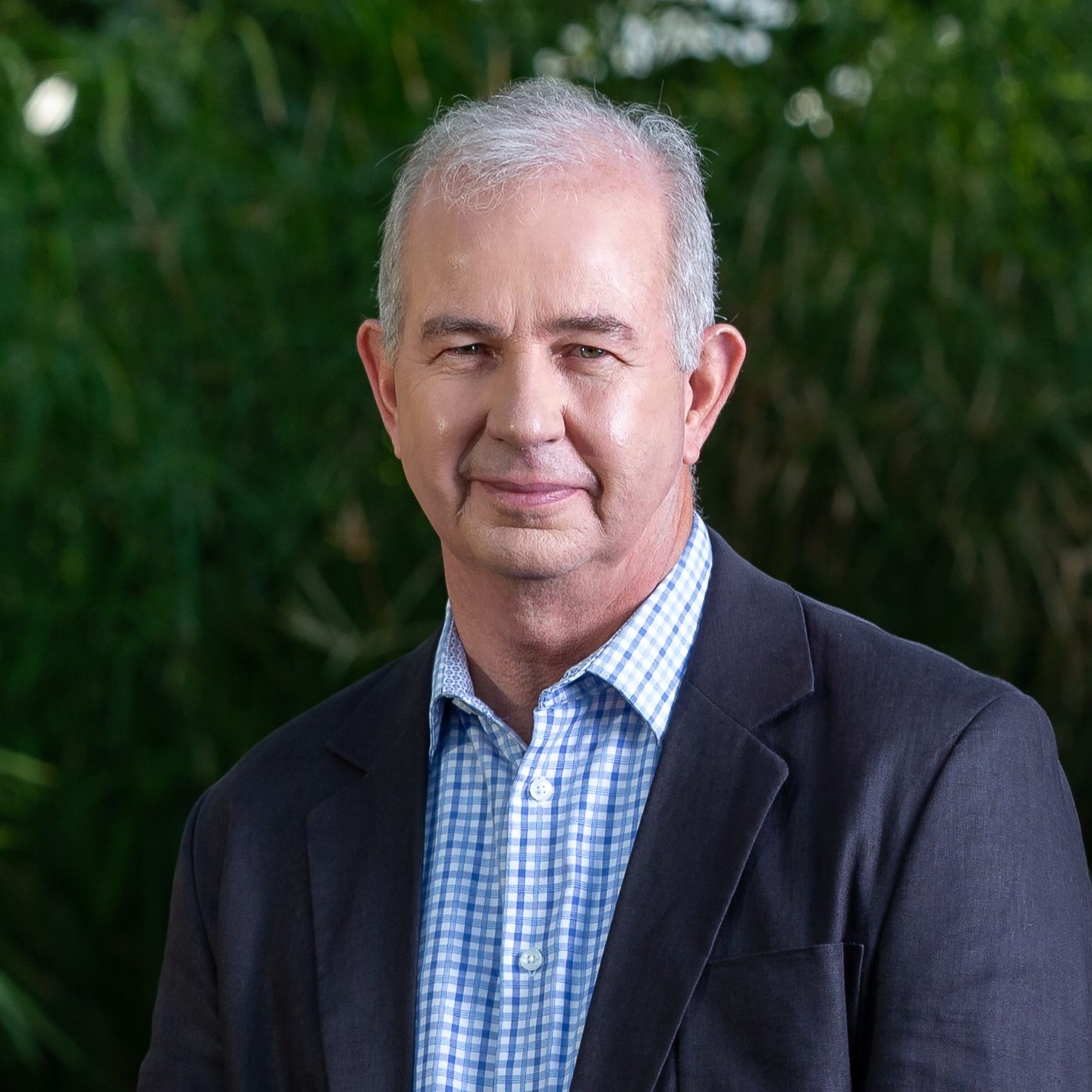 James Aling – Chairman
James studied at Stellenbosch (1982-84) where I received a B. Agric Admin degree in agricultural economics and management. Post graduate studies included a B.Comm Hons at Wits while in Johannesburg at the Development Bank of Southern Africa (DBSA) (1986-87) and later a M.Sc. in agricultural economics at Michigan State University in the USA (1990-1991).
He started of working in agricultural and rural development first at the DBSA and then KwaZulu Finance Corporation in Durban as an economist and project manager before joining HL Hall and Sons in 1994. After starting in the marketing division of the Fresh Produce business, he them moved across to the property business of the Halls Group where he was involved for 23 years developing the business until Feb 2018. Upon leaving Halls Properties, I purchased a business we had set up tin Halls Properties to manage the Riverside node, Spaces Places & Partnerships, which is an urban management and partnership company that establishes and manages City Improvement Districts (CIDs). Throughout my time with Halls Properties and afterwards, I have been involved with Selati and the Big Five Game Company from the early inception and formative years through to more recently (last 4 years) by being directly involved on the Board. My long period of involvement has provided me with a really good understanding and insight into the Reserve, its members and the operations of the Big Five Game Company, including being involved in the recent shift in strategy to develop our eco-tourism commercial offering. I also to serve on a number of other Boards and collective initiatives/associations.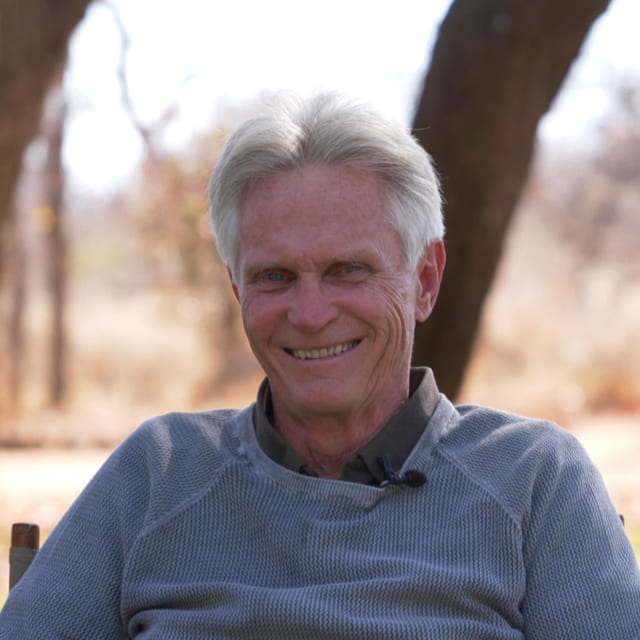 Alan du Toit – Vice Chairman
Alan is an owner on the reserve who has served on the Selati Board of Directors for many years. He is a current Exco member at Selati and the Chairman of the Selati Wilderness Foundation. Alan graduated with B.Sc Honours in Geology and Geophysics and is a conservationist.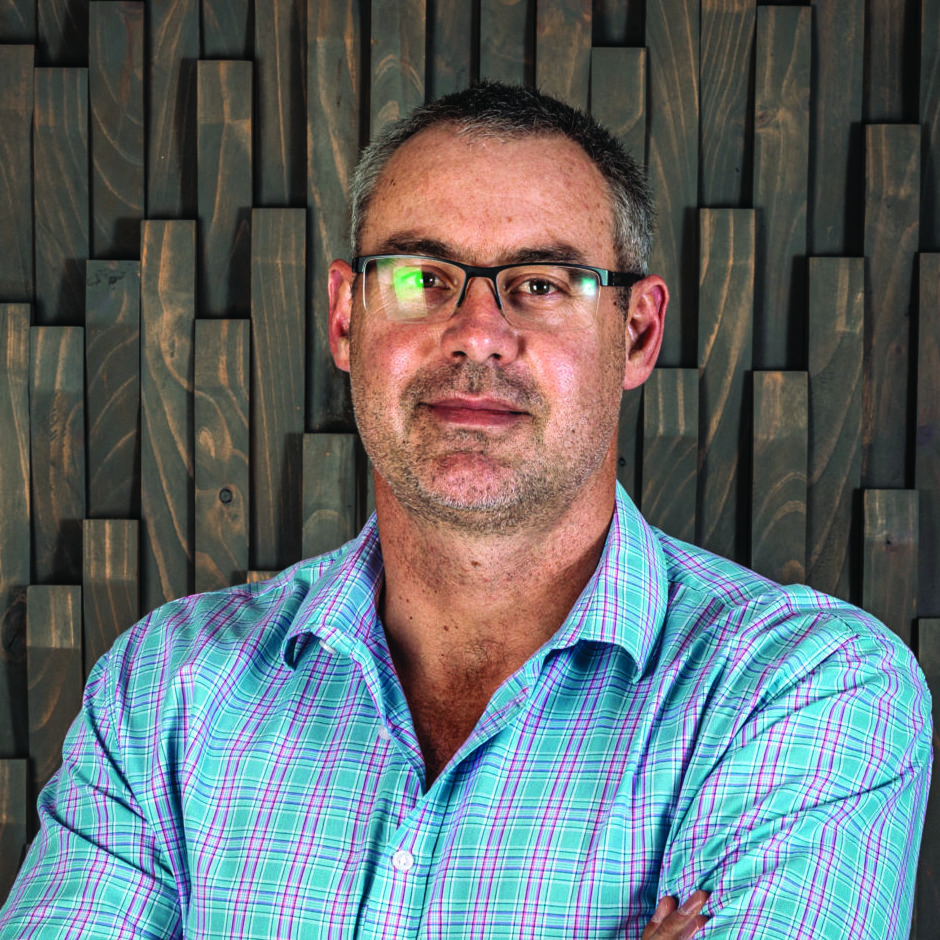 Johan Visagie
Johan matriculated from the Hoërskool Generaal Hertzog in Witbank in 1992. He then went on to study Law at the University of Pretoria, and was admitted as an Attorney during 2000. Johan is currently involved in property development as a Member of the Board of Directors of Twin City, he is also one of the Trustees of the Anton van Wouw Trust, as well as the Vice Chairman of the Board of Directors of Walkersons Private Estate.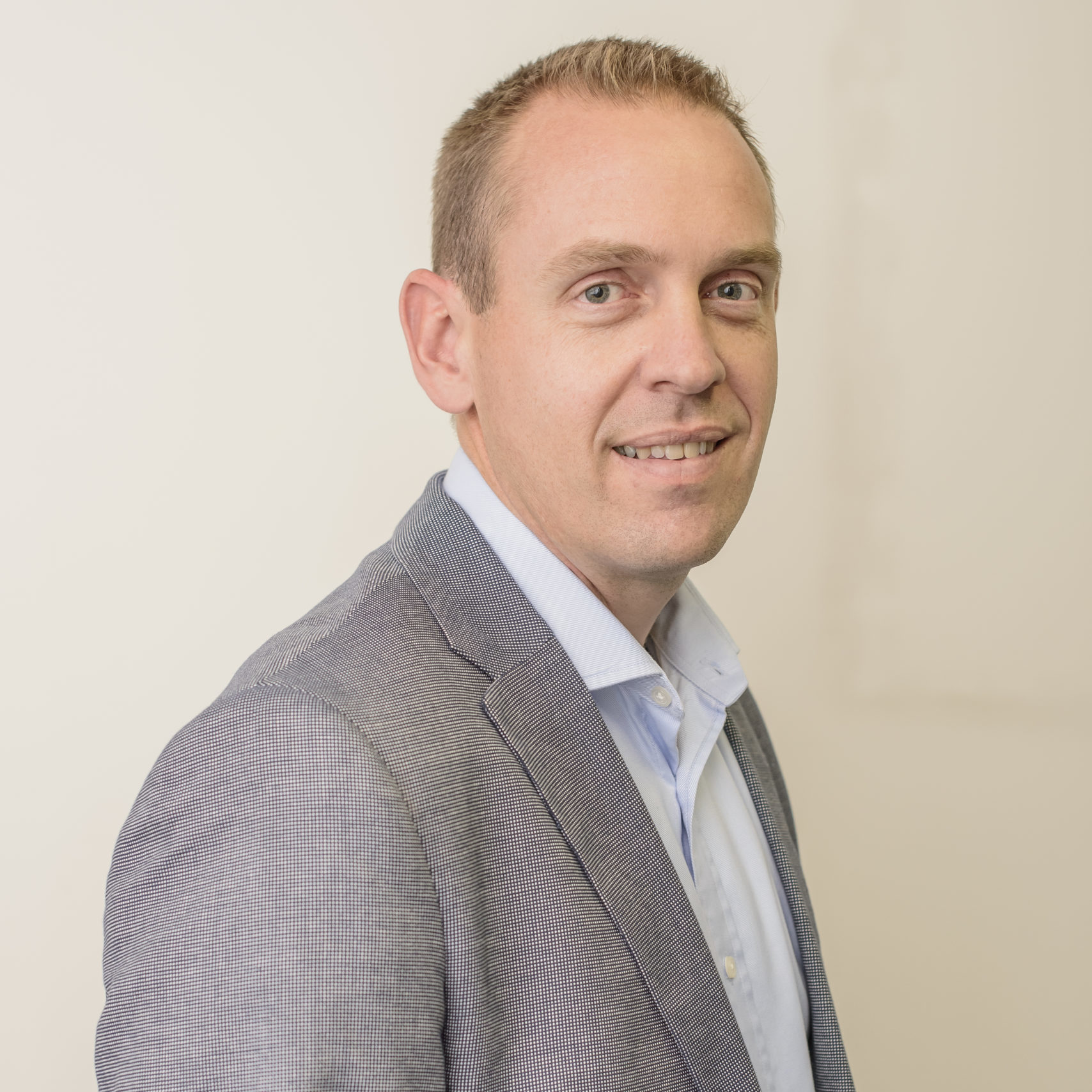 John Williams
After successful stints at both the University of Stellenbosch and the University of Cape Town, John qualified as a CA (SA) at KPMG, where he worked in a variety of roles in both South Africa and England. John joined Lightstone in January 2011 where he was appointed Group Chief Financial Officer. In 2016, John took up a position in the HL Hall and Sons group to drive strategy and governance.
John's portfolio has since expanded and he is now Head of Group Finance for the HL Hall and Sons group. John has a passion for education, and has played an active role in the Thandulwazi Trust, a charitable organisation focused on Maths and Science education for the previously disadvantaged. John's other passions centre around sport, including long distance running and golf. John is married and has twins, who keep him young at heart.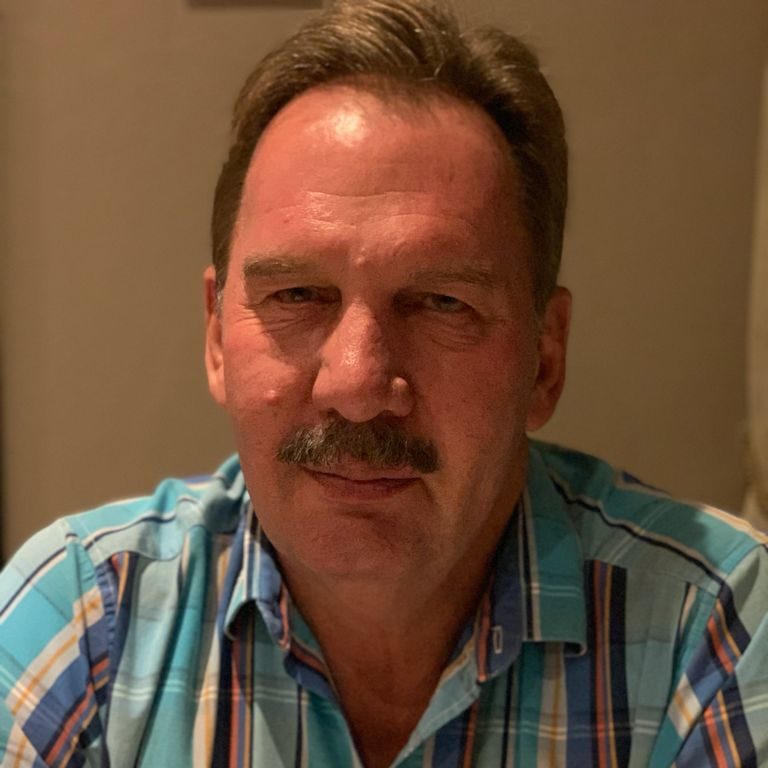 Johan Claassens
Boer huidiglik saam met my seun en skoonseun met makadamias op verskeie eiendomme verspreid in die Nelspruit area. Het vir 44 jaar met verskeie gewasse waarvan mielies die hoofgewas in Delmasdistrik geboer. Is vir meer as 40 jaar by georganiseerde landbou betrokke. Opleiding : landbou diploma en verskeie landboukursusse. Stokperdjies scuba duik en jag.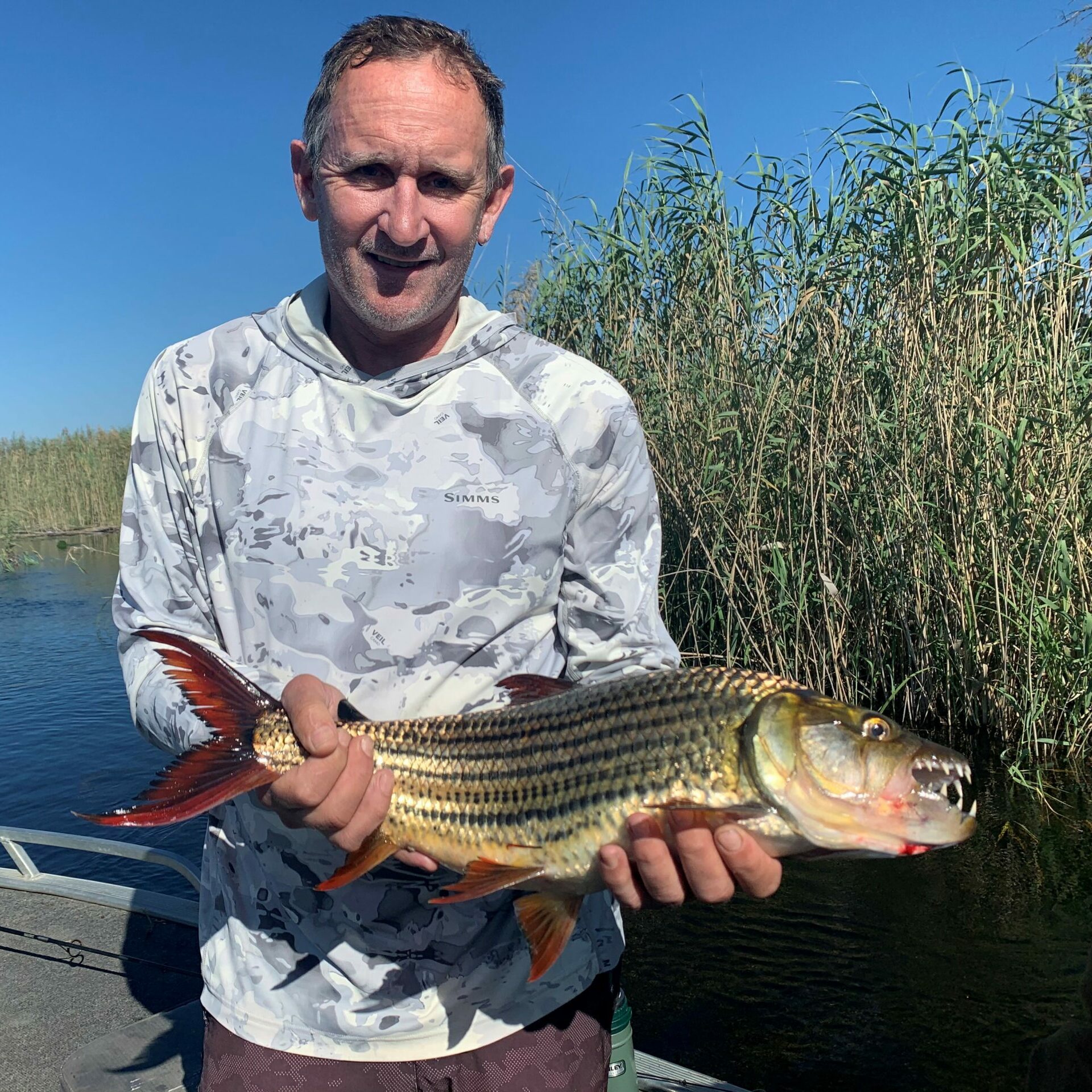 Anton Wood
Anton is the owner of Matumi Fresh Logistics based in Kiepersol (Hazyview), which was started in 1995. They specialise in the distribution of fresh produce to the Lodge industry and transport fresh produce countrywide, as well as cross border. His ultimate goal is to expand the company into the agricultural field to be able to give clients the best fresh quality direct. He believes his personal biggest achievement was to be in the fortunate position to acquire a piece of heaven in Selati.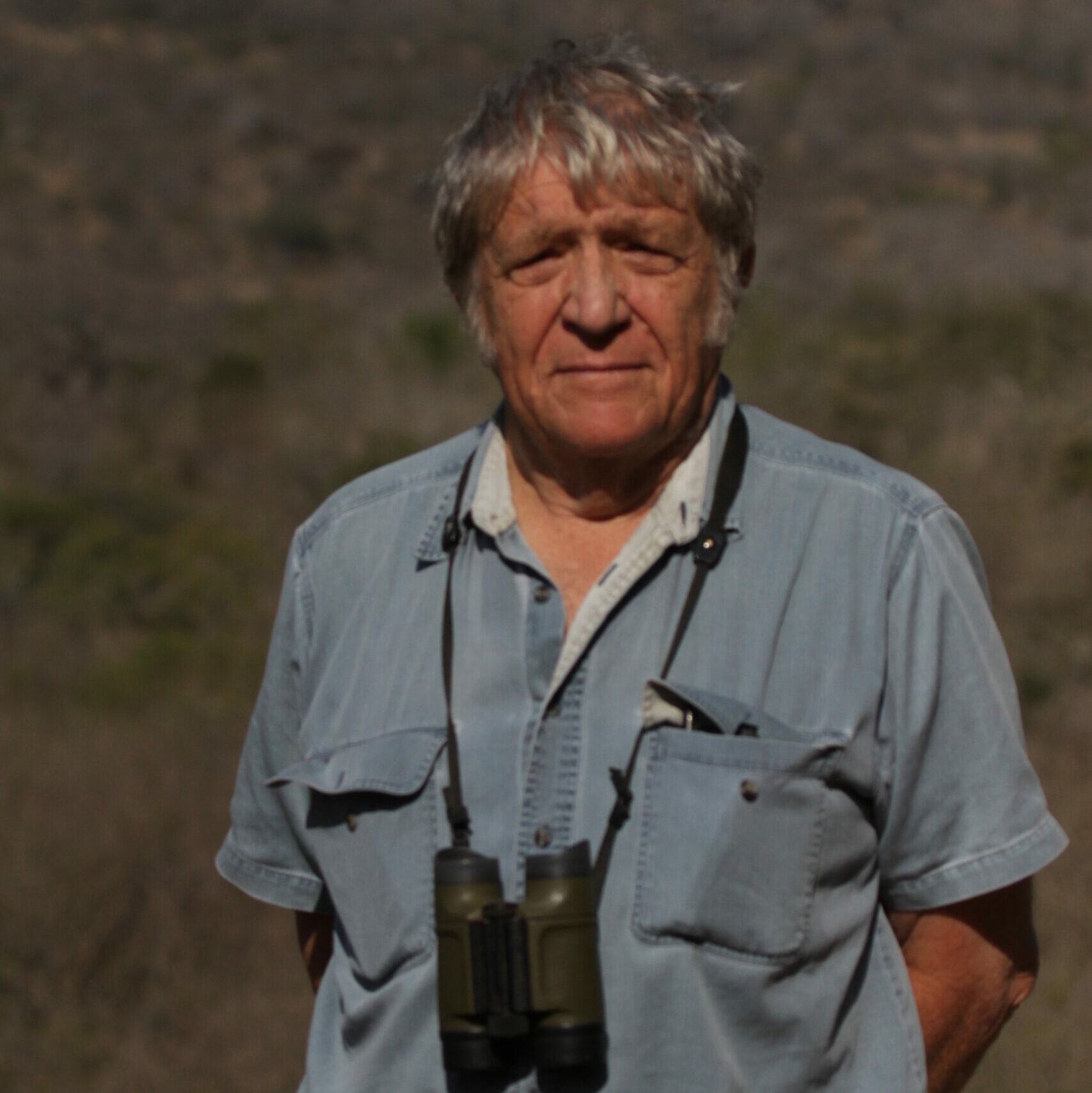 Dr. Jeremy Anderson
Jeremy Anderson has been in wildlife conservation and ecotourism planning and development in southern Africa for more than 50 years. After getting a degree in Zoology he worked as a game ranger in Zululand, followed by a post graduate diploma in Wildlife Management in Rhodesia – under Dr Archie Mossman, a pioneer of Game Ranching. He then worked as a Biologist in the Rhodesian Dept of National Parks & Wildlife Management, initially on the fledgling Game Ranching Industry and later on the Culling Unit in Wankie (Hwange) National Park.
After getting a PhD on the Ecology of the Nyala in Zululand he then worked on the lion conflict problem around Umfolozi and Hluhluwe Game Reserves.
It was then that he became a member of the IUCN Antelope Specialist Group. He was appointed the first head of the embryonic Pilanesberg National Reserve where he introduced trophy hunting in a designated zone in the reserve. He then went on to serve as head of the KaNgwane Parks in what was then the Swazi "Homeland", it was here that he introduced Nelson Mandela to hunting.
After a three-year contract in the private sector Zimbabwe he then founded International Conservation Services, a company that provides a service to Governments, NGOs and the private sector, mainly in Africa and the Middle East.
He consults part time with International Conservation Services-Africa, now a non-profit organization. Their focus is the identification, planning, development and rehabilitation of protected areas, including Trans-Frontier Parks and wildlife ranches, and in finding solutions to management of human-wildlife conflict in under-developed areas, sustainable utilization and the identification of ecotourism opportunities.
He and his wife live outside White River and he is a member of the IUCN Antelope Specialist Group, The African Lion Working Group and an Honorary Life Member of the Game Rangers Association of Africa.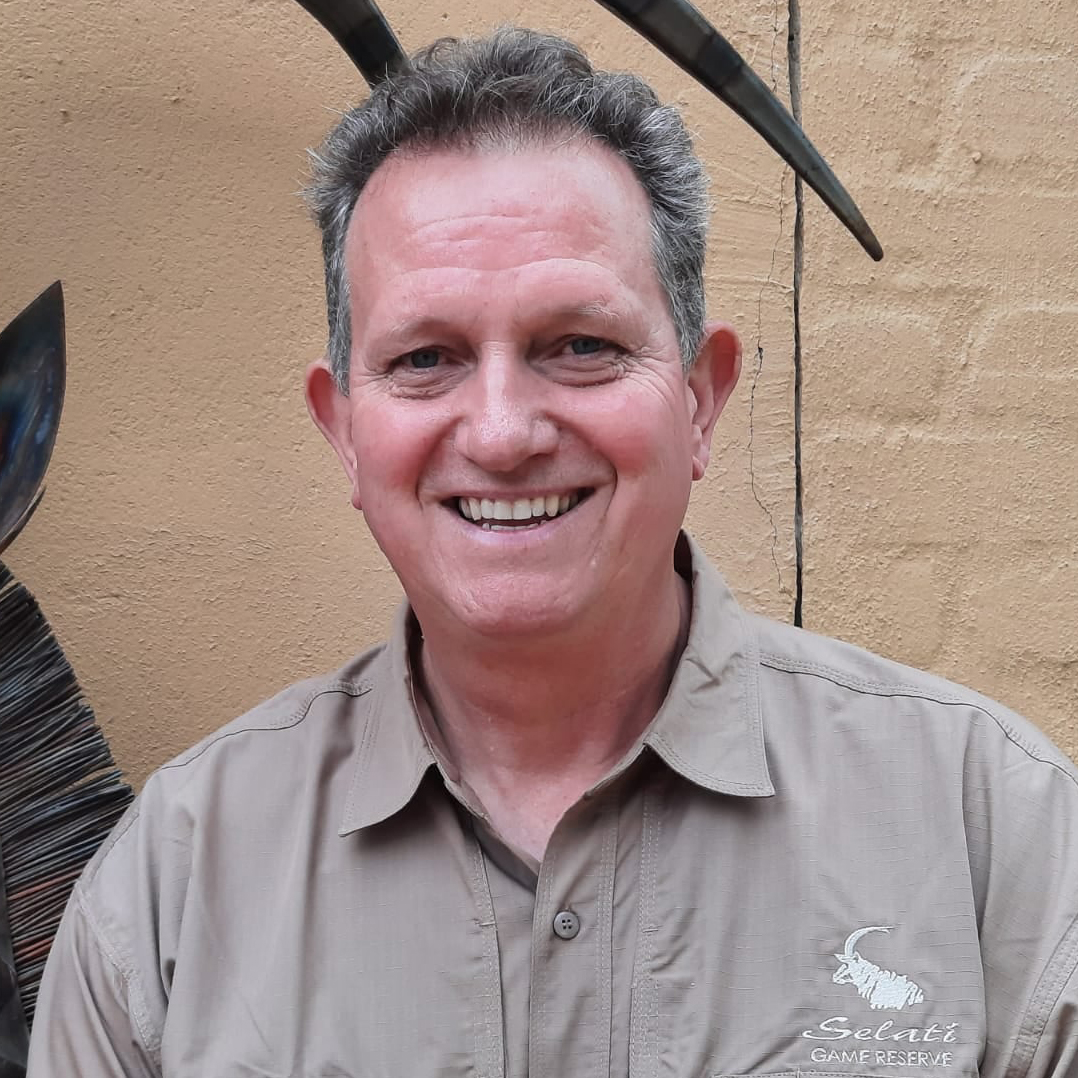 Bryan
Havemann
General
Manager
Bryan, during his school career, enjoyed sports, especially rugby and rowing. After a two-year compulsory stint in the army, he worked on game farms and for a roofing company. After receiving a Diploma in Nature Conservation, Bryan completed his practical year in the Kruger National Park (KNP).
After working in the research department of the KNP, he spent a brief period at Londolozi as a guide before returning to the KNP as a wilderness trails ranger. After eight years, he was promoted to a section ranger based at Woodlands in the north of the KNP and later at Stols Nek in the South Western corner of the KNP. During this time, he acquired his Higher Diploma (BTech) in Veld and Game Management.
After starting at Jock Safari Lodge as the GM and Head Ranger, Bryan spent over two years managing the first concession in the KNP. He then moved to Kwa-Zulu Natal, where he ran a guest house and, later, a restaurant. In addition, he hosted and led a game ranging and lodge management course in Durban for two years.
Bryan was appointed as the National Director of Conservation for the Wildlife and Environment Society of South Africa (WESSA) for a period of four years, after which he joined African Parks and became the Park Manager for the Akagera National Park in Rwanda. After two years, he moved to Cape Town where he worked with Nature Conservation Corporation (NCC) and the Cape Leopard Trust. A hankering for the bushveld brought Bryan back to the Lowveld as General Manager of the Timbavati Private Nature Reserve, followed by Warden of the Umbabat Private Nature Reserve. Finally, in October 2020, Bryan joined Selati Game Reserve as the General Manager.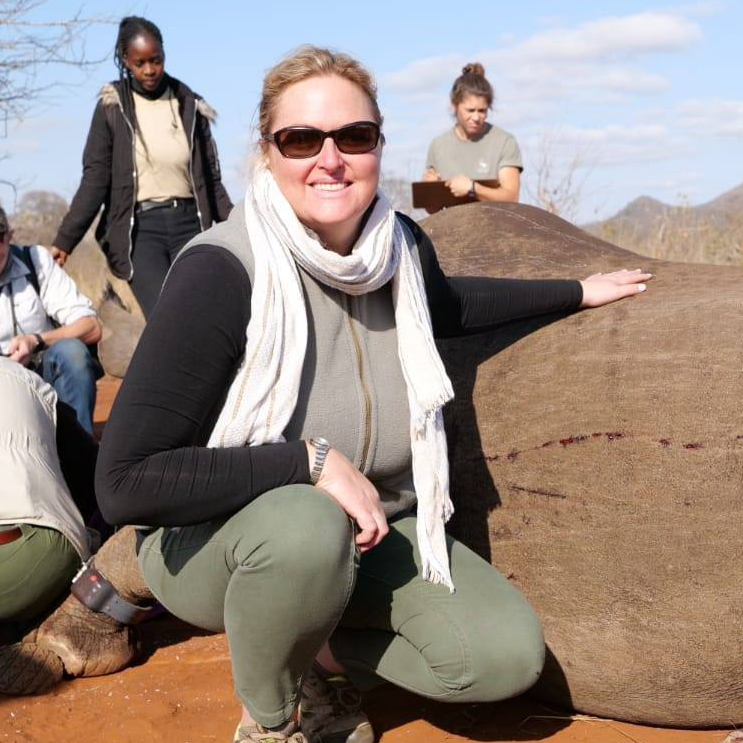 Lindsey
Jones
Operations
and Marketing Manager
Lindsey has been in the tourism industry for 13 years, with a strong focus on community development. She received her Honours degree in Sustainable Ecological Management, a Master's Degree in Rural Resource Management, and a Post-Graduate Diploma in Monitoring and Evaluation.
As a consultant, Lindsey completed work for a variety of organisations, including Kruger National Park through the Global Environmental Facility; the UNESCO declared Kruger to Canyon Biosphere; and the Southern African Wildlife College, to name a few. She started working at Selati in August 2020 with responsibilities in day to day financial administration, marketing, human resources, governance, administration, tourism, and fundraising. She also acts as the Public Officer for the Selati Wilderness Foundation.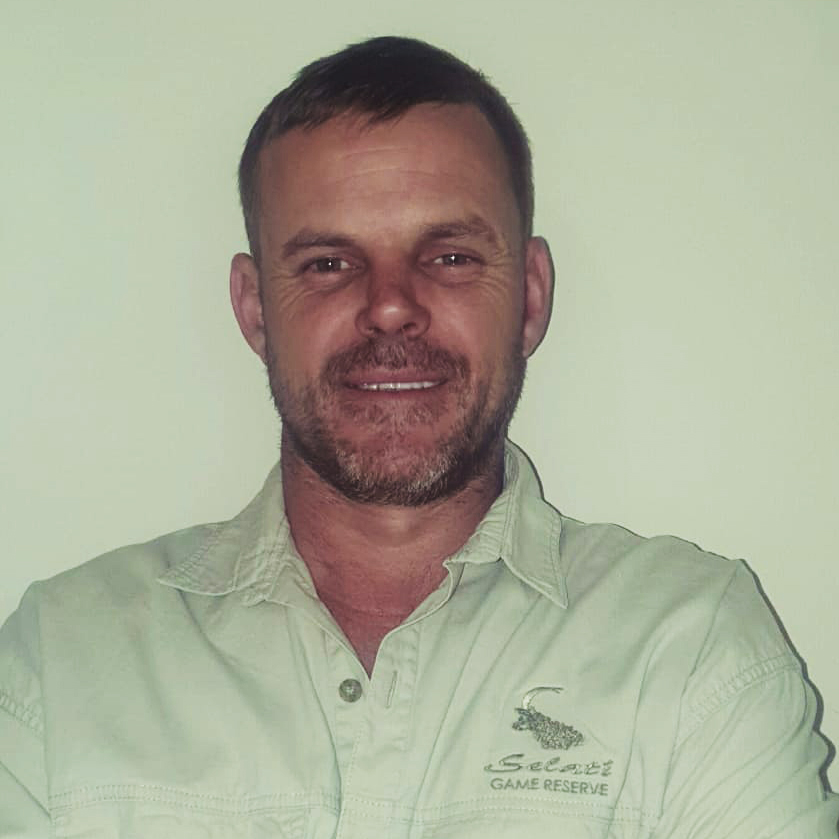 Jacques Prinsloo
Maintenance
Manager
Jacques has spent the last 20 years in the Gravelotte area. As a young man, he completed a ranger and river guide course and offered to work in Botswana and in the Delta soon after. Jacques returned back to Gravelotte to work side by side with his father in his family business, Gravelotte Charcoal.
Jacques then accepted a project in the peace park of Mozambique, where he and a team constructed a low maintenance fence of 68km. On the project's competition, he came back to South Africa to start his own fencing business.
In 2019, Jacques and his family joined the Selati Game Reserve team in his position of Maintenance Manager.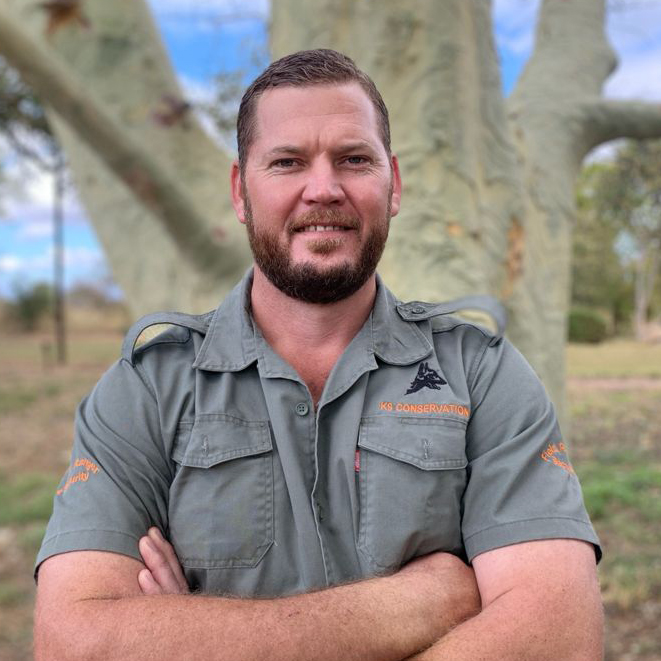 Rudi Britz
Security
Manager
Rudi spent the last 26 years in and around Game Reserves and farms. He's been a professional hunter for 19 years. Rudi's love and dedication to nature goes hand-in-hand with working with likeminded people. As much as security and anti-poaching is synonymous with Big 5 Reserve management, he never quite saw himself in a dedicated, sole security role.
However, in 2021, Rudi joined the Selati Game Reserve team as the security manager. Combining security with reserve management responsibilities has been an exciting challenge for him.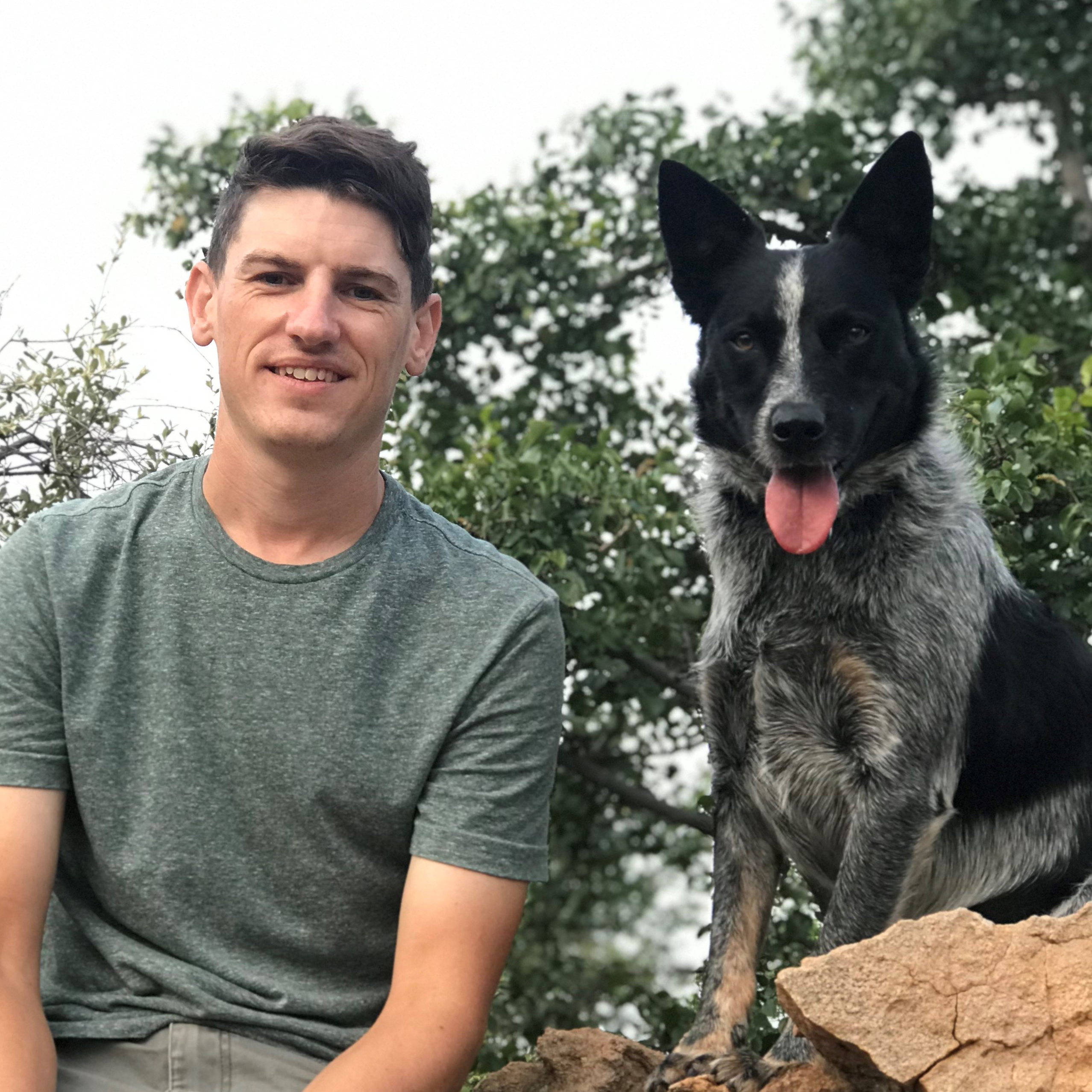 Steve Seager
Wildlife
Manager
Following his childhood dream, Steve has been working on Selati since 2014, where he was responsible for monitoring Selati's key species.
With a BSc in International Wildlife Biology and a fierce passion for wildlife and conservation ecology, Steve was brought in to setup and manage Selati Research, a conservation research orientated volunteer programme that aims to collect meaningful data on Selati's diverse fauna and flora. In 2019, Steve accepted the offered position of wildlife manager with the responsibility of managing Selati's wildlife assets.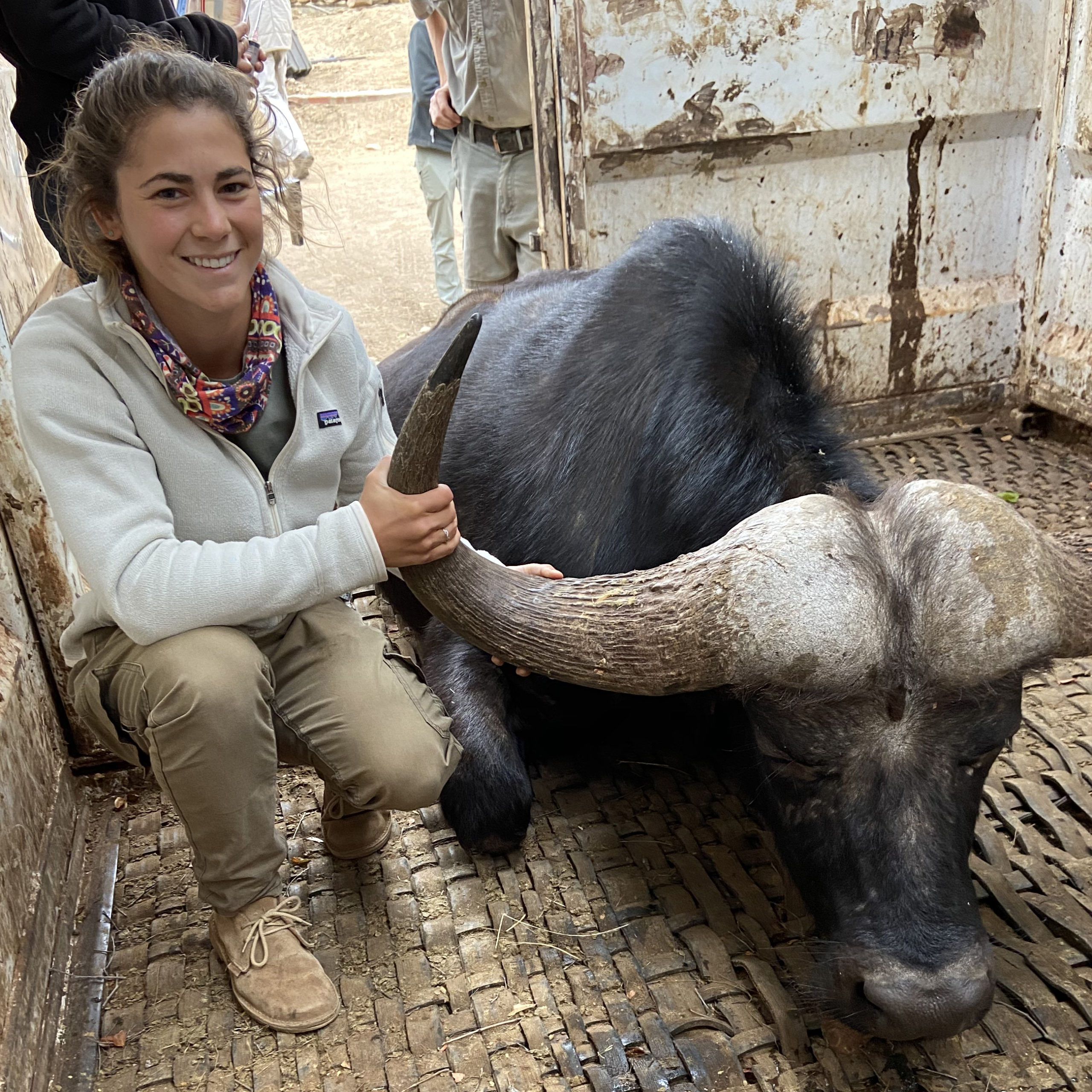 Madeline Siegel
Research Coordinator
and Field Guide
Madeline oversees ongoing ecological data collection and conducts the monitoring of key species. She is also a guide for the Research Department's Volunteer Programme.
Prior to joining the Selati Research team in 2019, Madeline worked as a lab and field technician for a loggerhead sea turtle conservation genetics lab in Athens, USA, and spent 6-months with EcoTraining, where she received her FGASA Level 1 Field Guide and Back-up Trails Guide qualifications. Madeline was born and raised in Atlanta, USA, and graduated from The University of Georgia with a BSc in Wildlife Biology before moving to South Africa in 2018.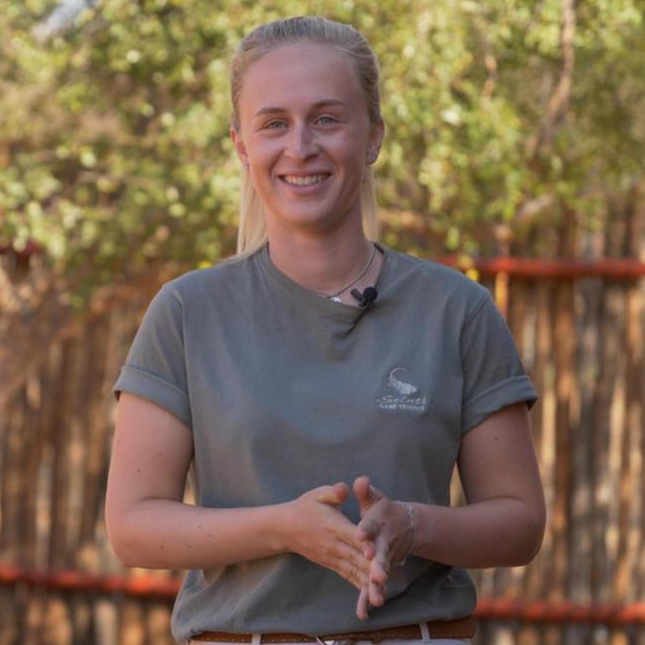 Jennifer Douglas
Research Technician
and Camp Coordinator
Jennifer's lifelong love of wildlife developed into a passion for conservation, which led her to complete an honours degree in International Wildlife Biology in 2019.
Alongside this, she's completed research and studies in Australia, Mexico, and South Africa. She also completed her FGASA qualification in 2020 and uses the skills she gained in her role as a field guide to support the volunteer and research programme. A further aspect of her role is to collect and process data, as well as monitor wildlife via wildlife ops, tracking, and camera traps. This not only informs decision making for wildlife across reserve but also provides data for the research team. Furthermore, Jennifer acts as the camp coordinator, overseeing the day to day running of the volunteer/research camp and ensuring its smooth operation whilst looking for new and sustainable ways to improve it.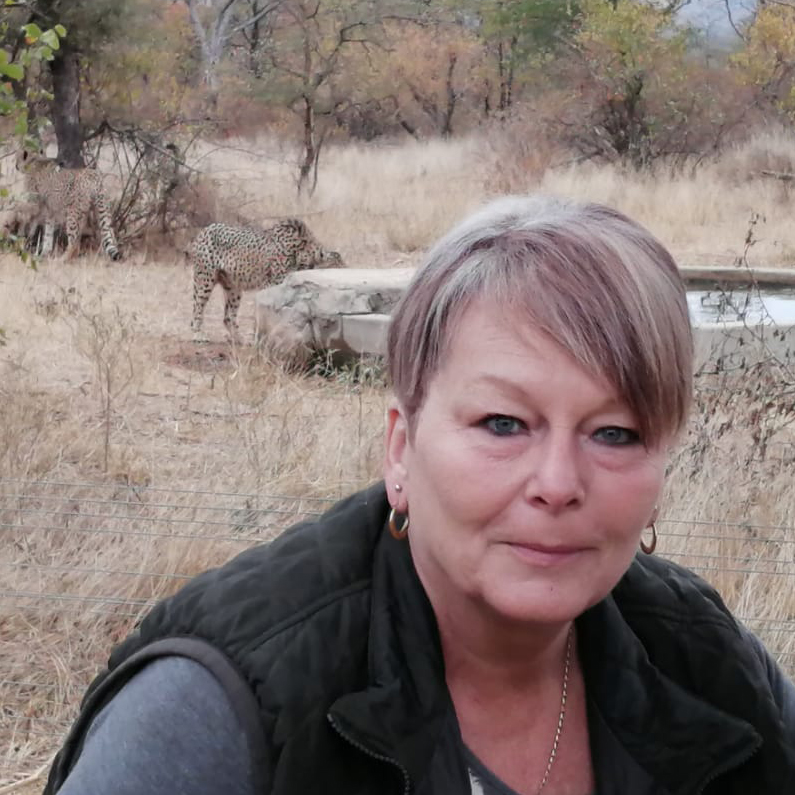 Elma Roos
Reception
and Lodge Services
Elisabetha, commonly known as Elma, started at Selati in 2017 as a receptionist. Her knowledge of the reserve gave her an additional responsibility of managing the lodge services department in 2020.
Lodge Services assist all the camps on Selati with their day-to-day needs, whether that be maintenance, purchasing, staff, or looking after their guests. Elma is passionate about cheetahs and the reserve as a whole and finds it an honour to work here.