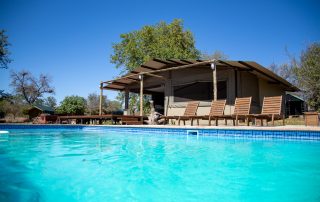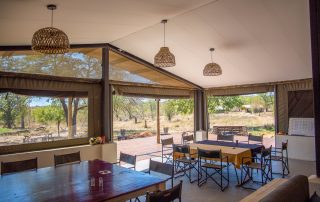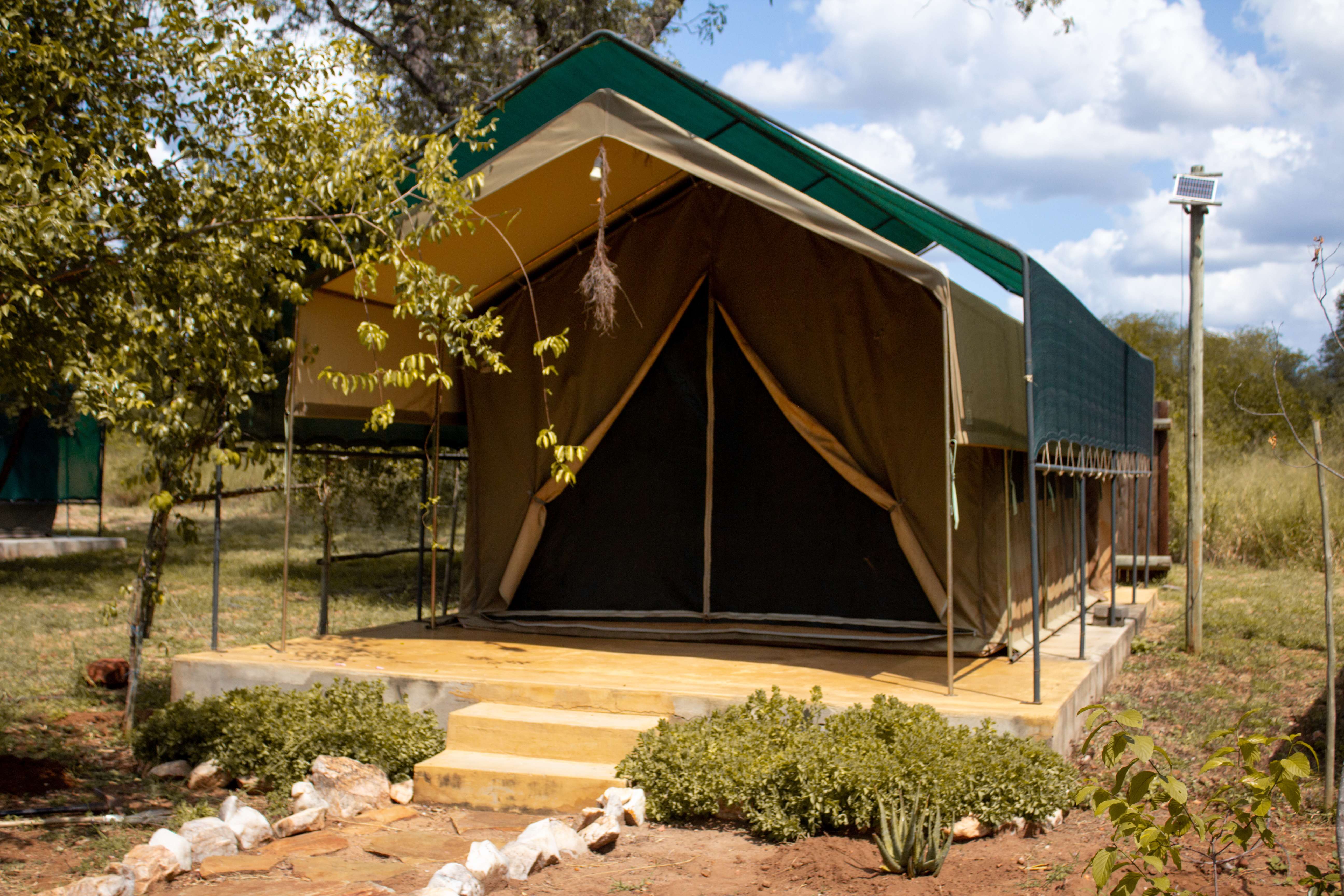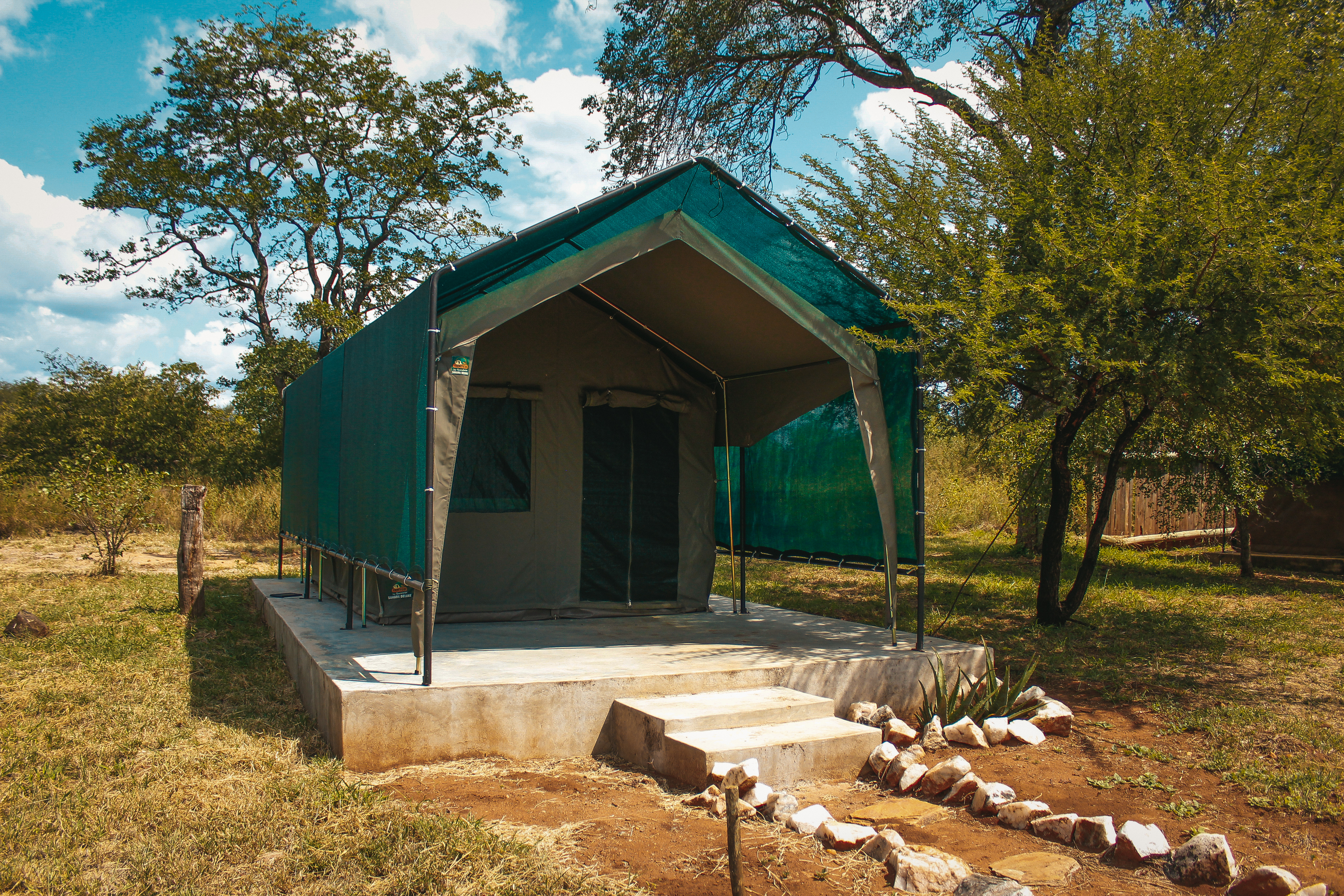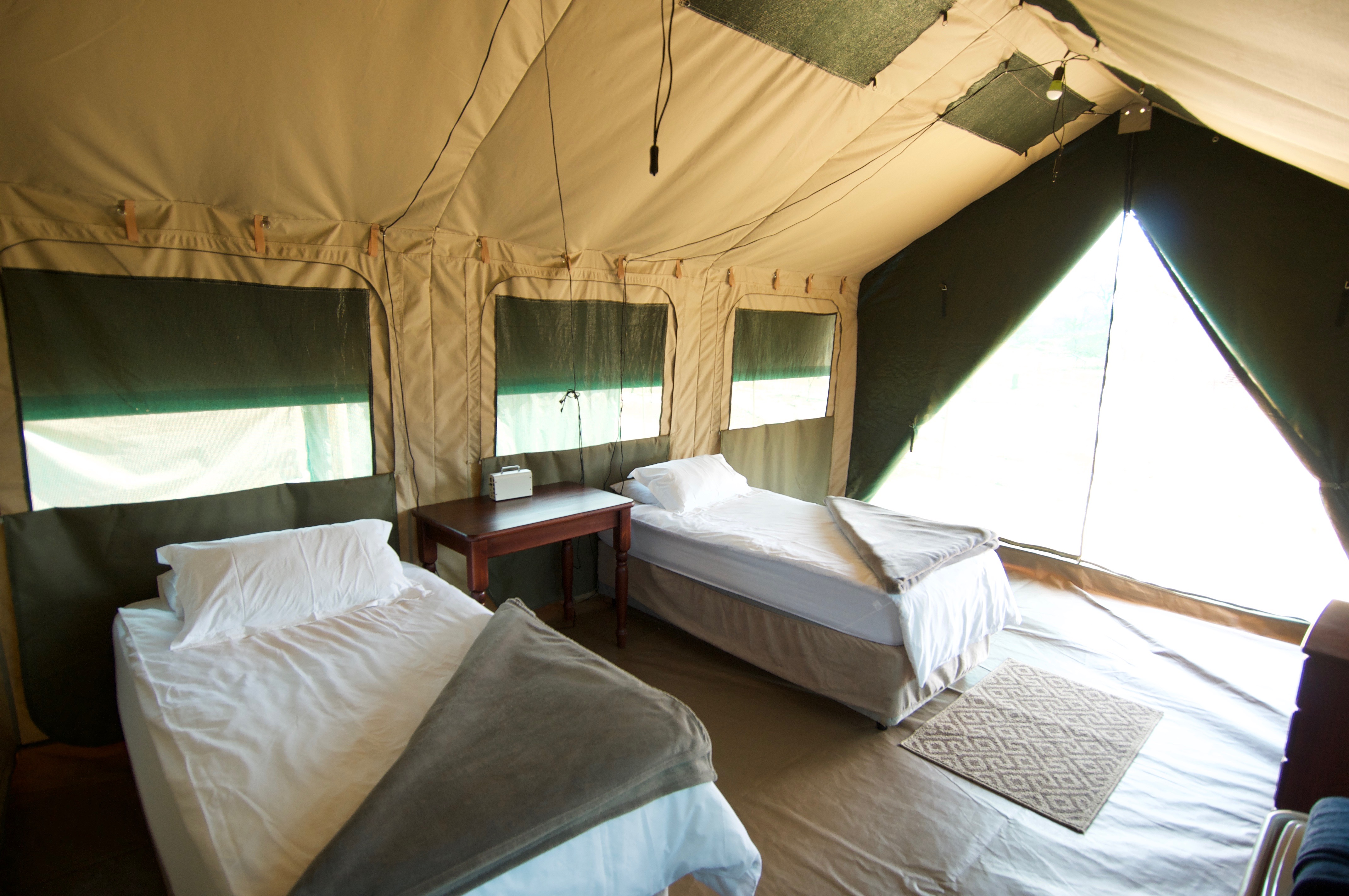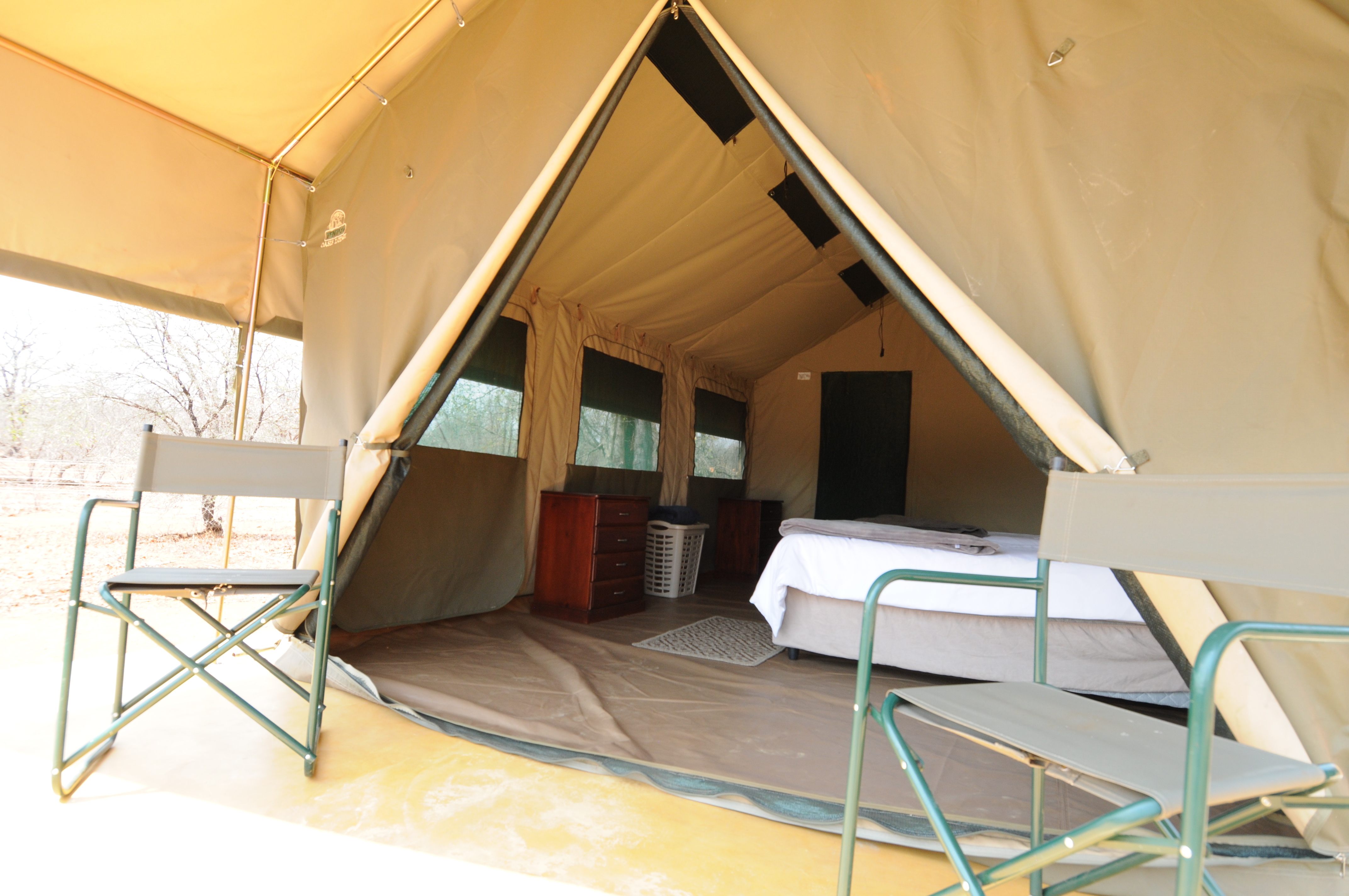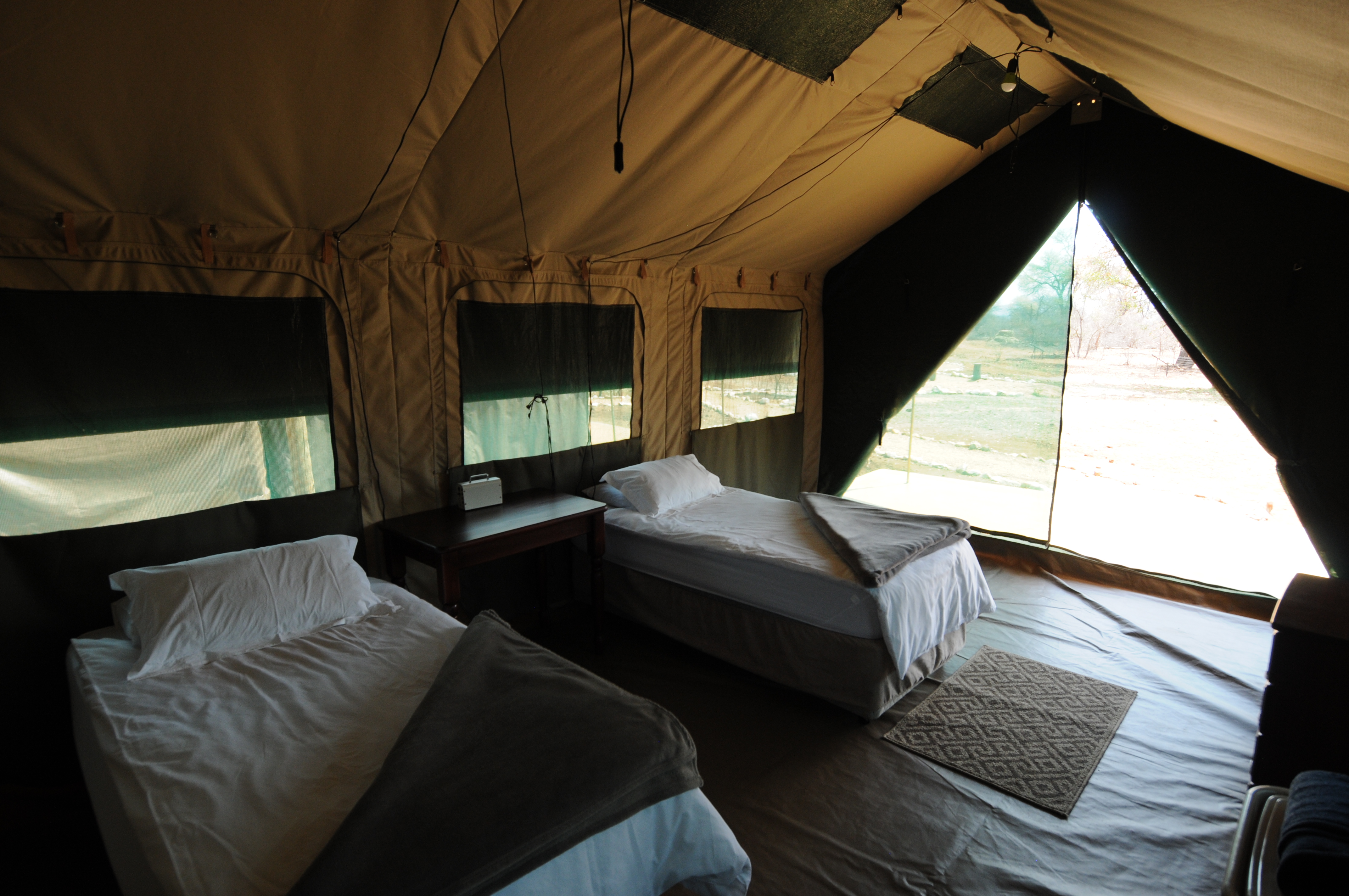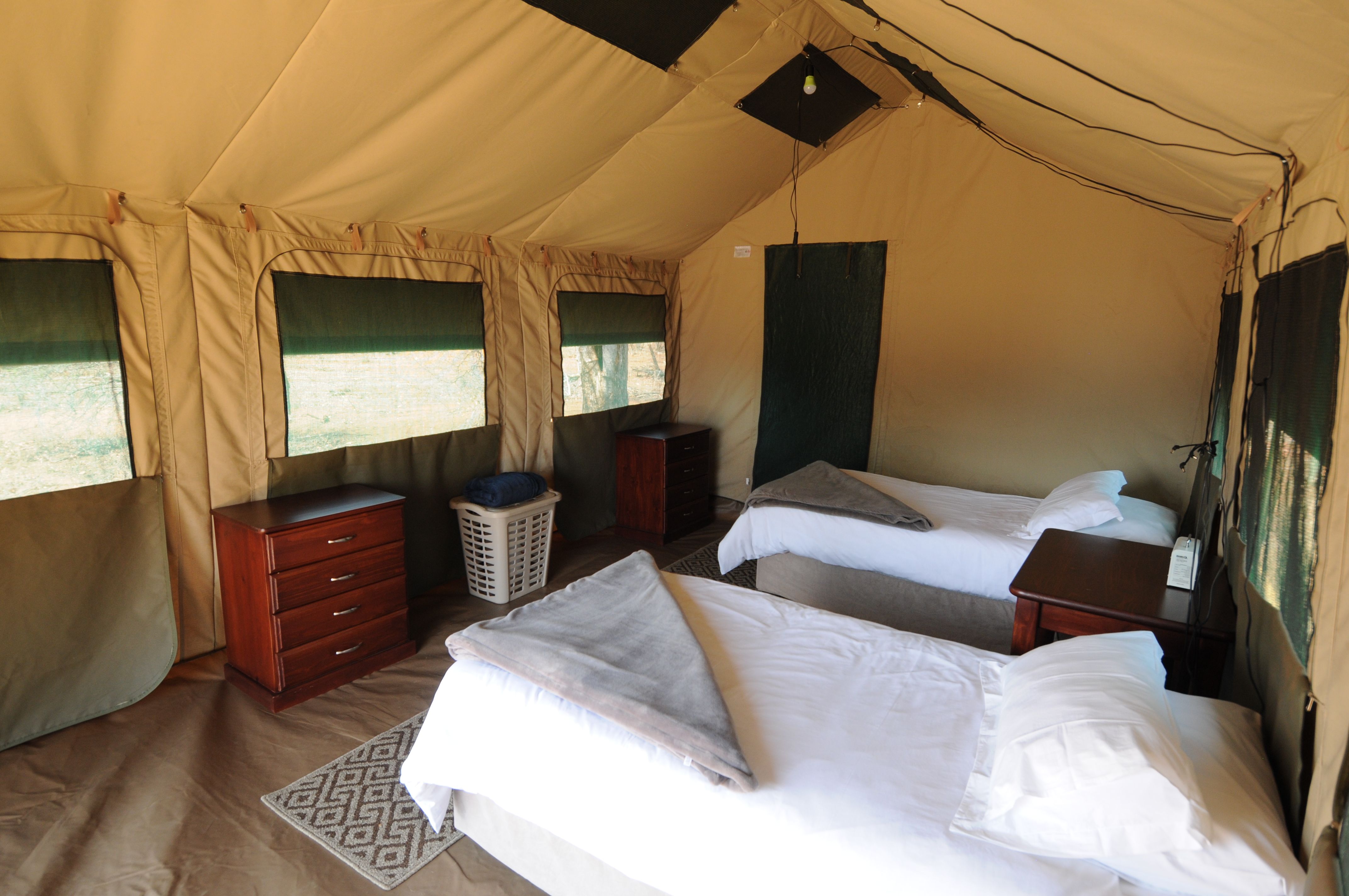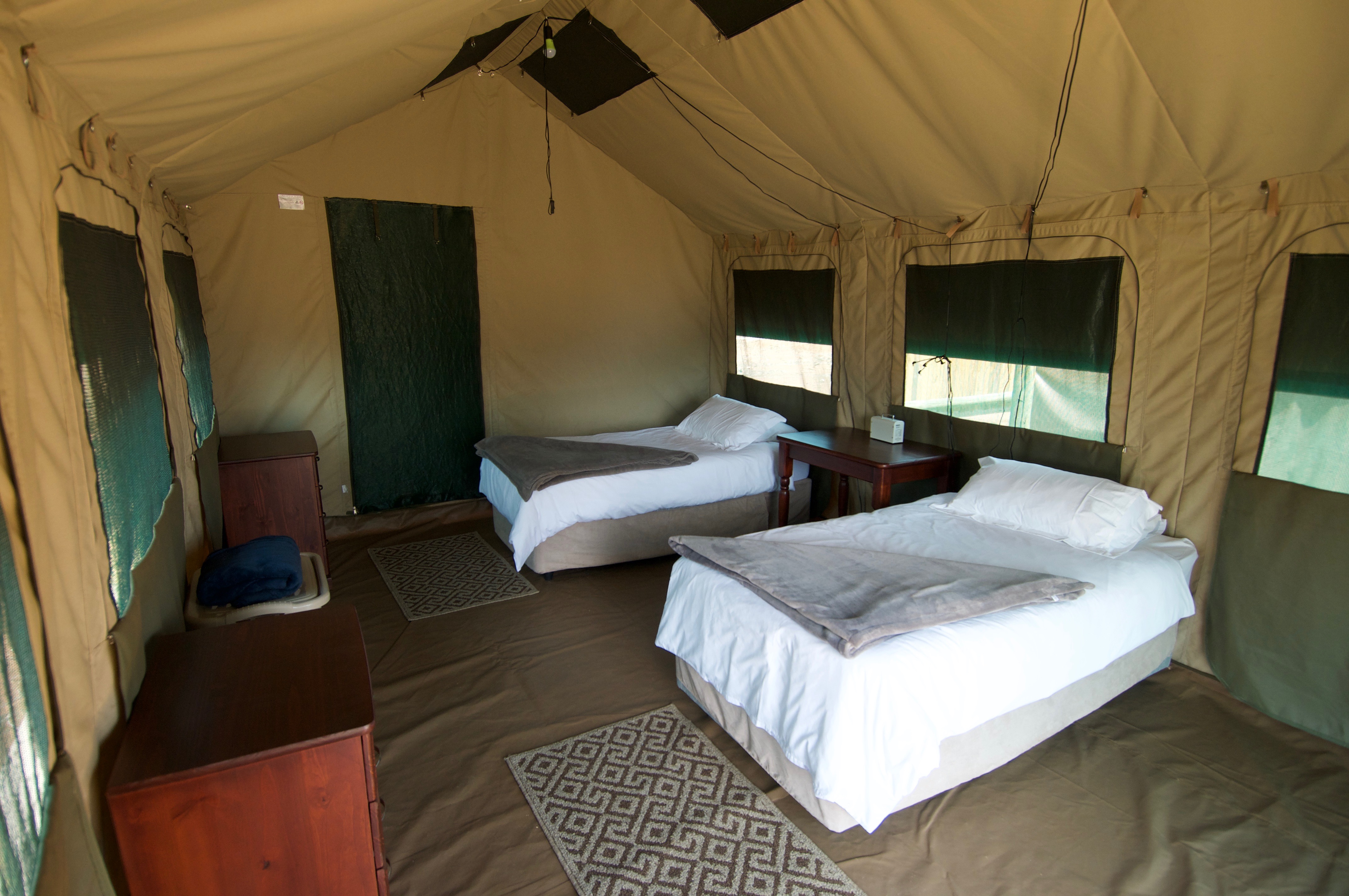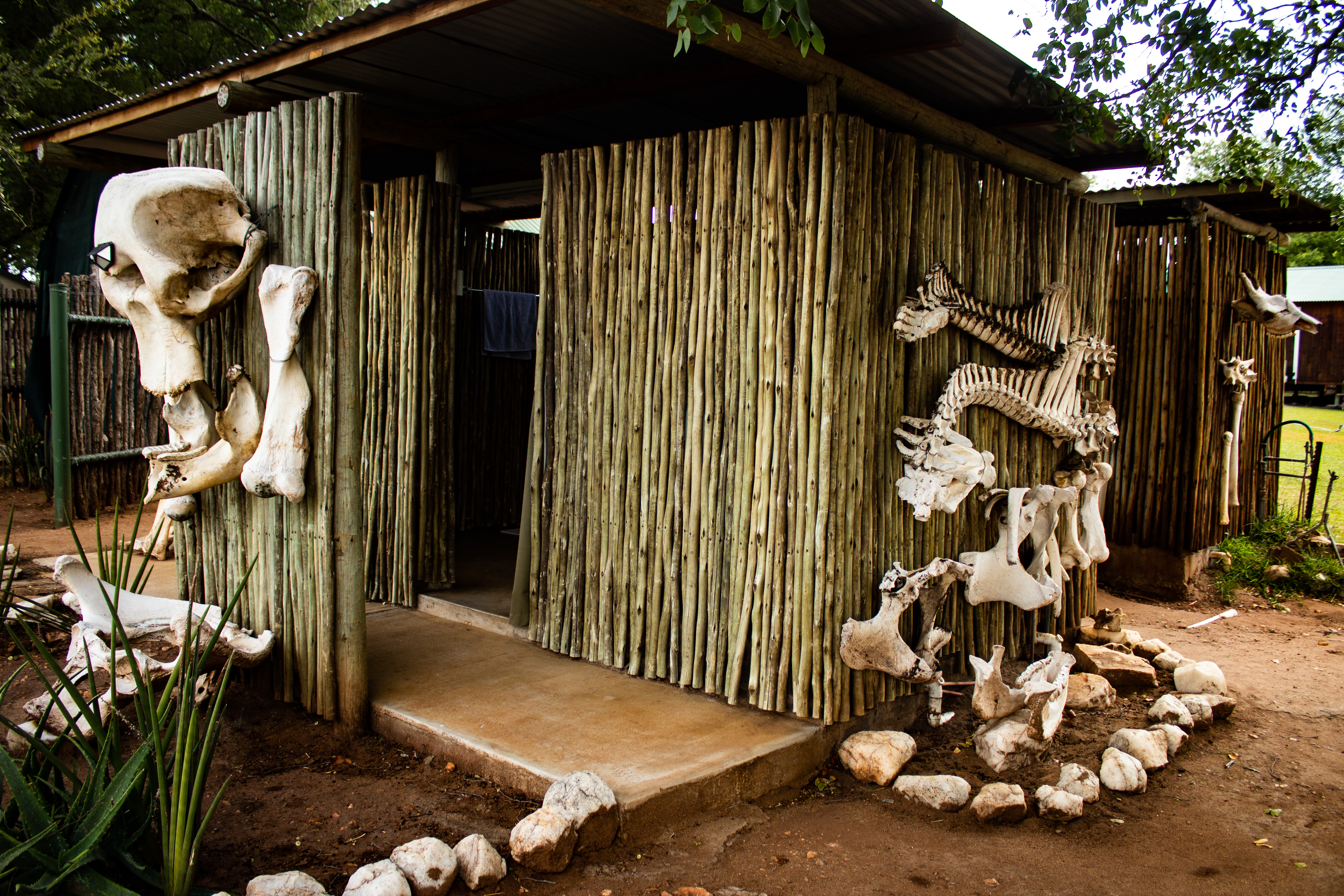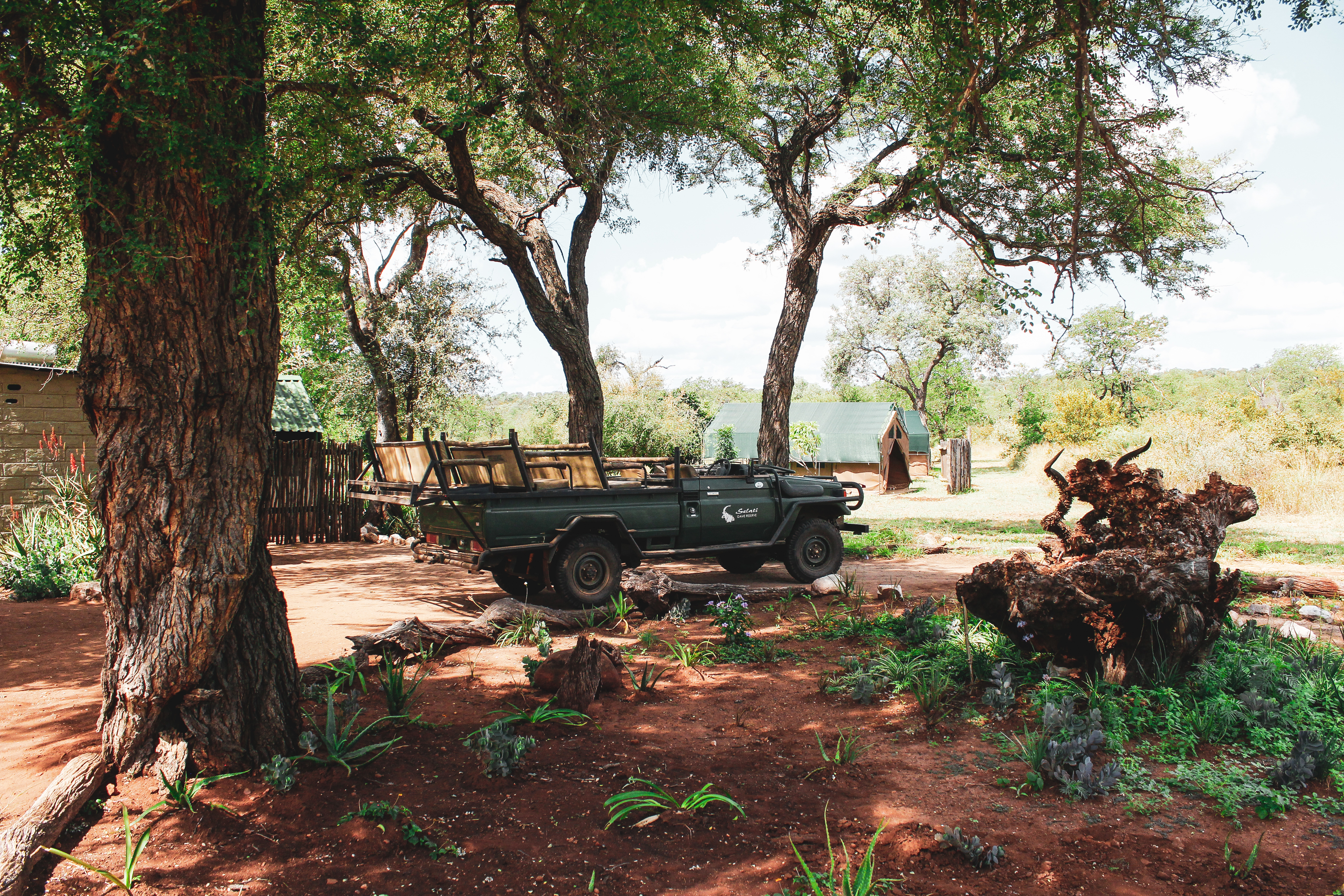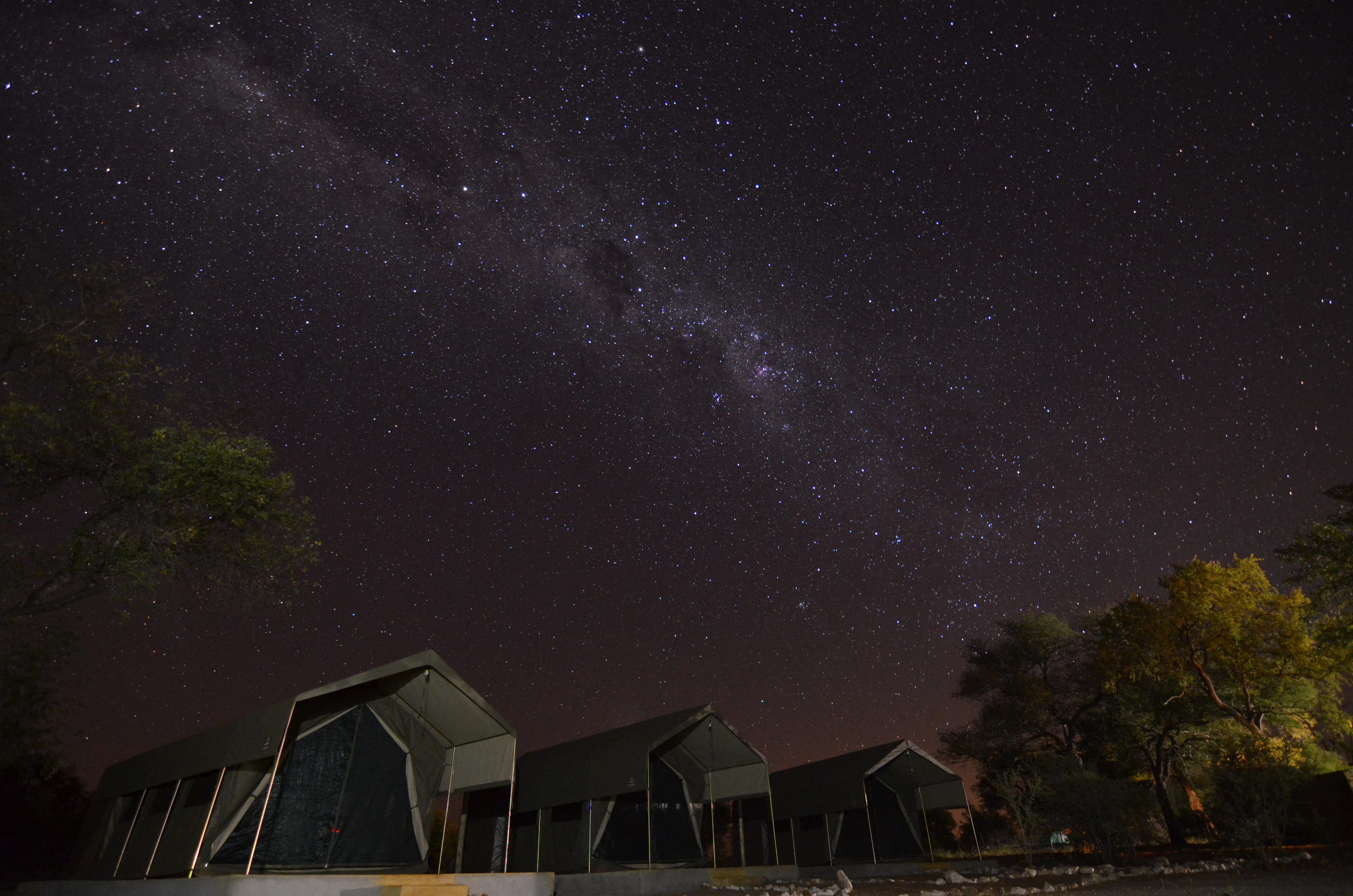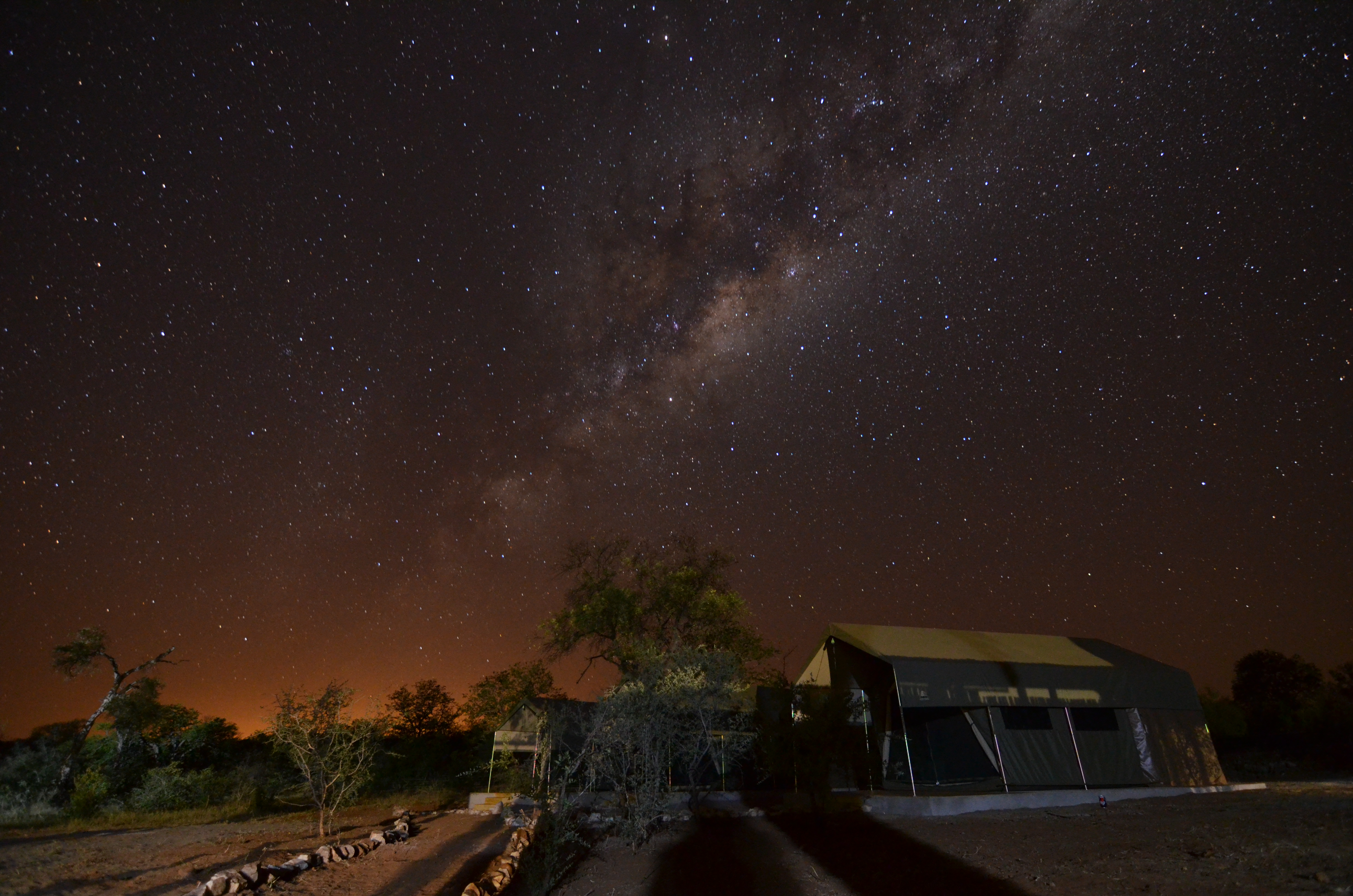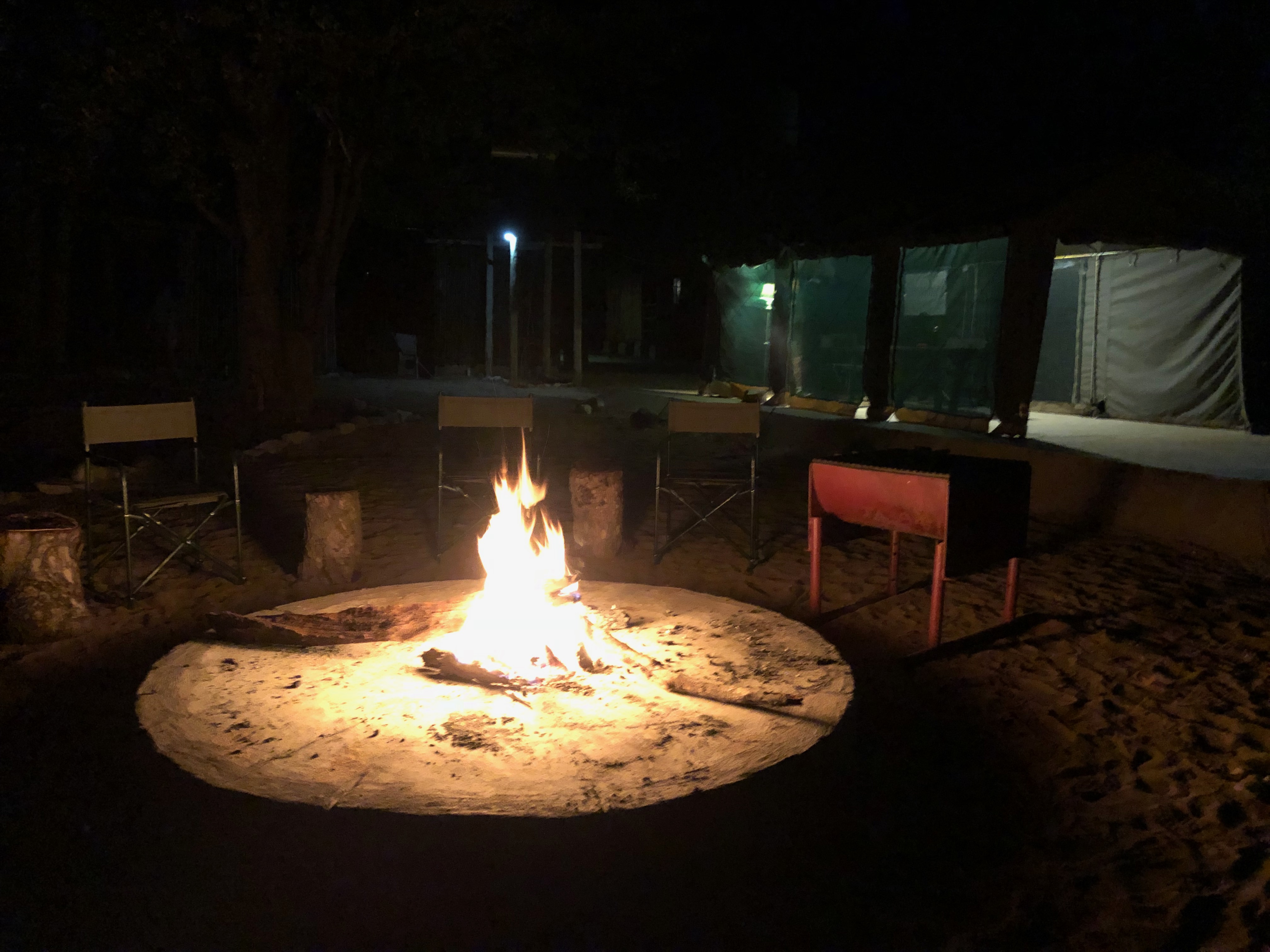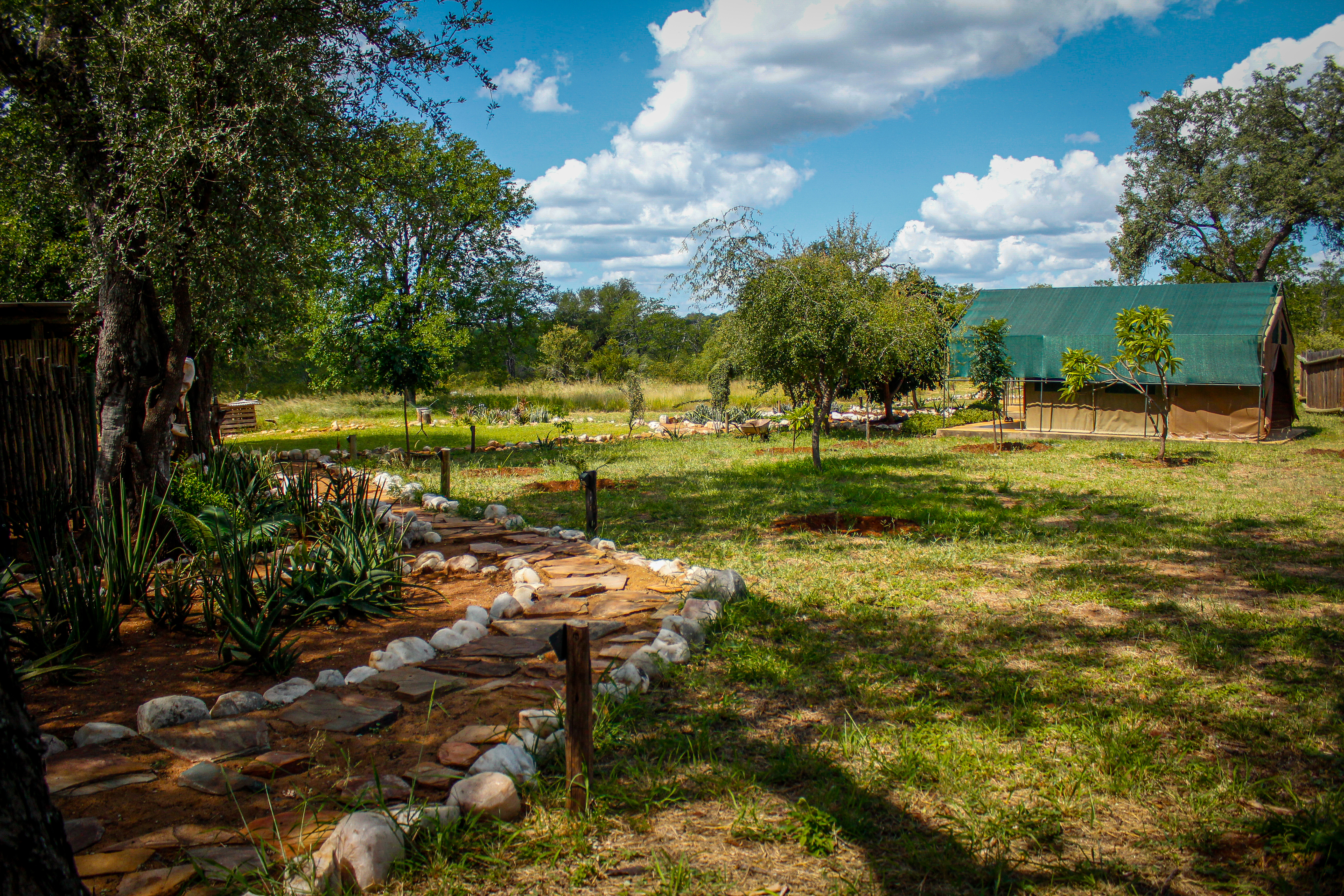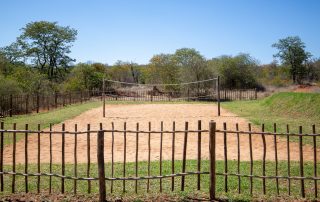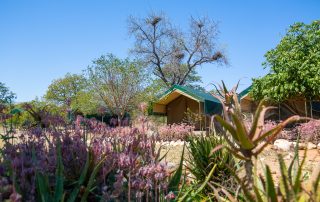 The conservation and research effort at Selati Game Reserve provides an amazing opportunity for you to live and volunteer on a beautiful South African game reserve. Volunteers are accommodated in a comfortable tented camp overlooking a waterhole. The camp also has a swimming pool and volleyball court. The sleeping arrangements consist of two people sharing a room. Women and men do not share rooms unless booked as a couple.
Electricity is readily available at the camp with South African 3-pin plugs. The water supply is pumped from an underground borehole on the reserve, making it safe to drink from the tap.
A laundry service is provided free of charge on certain days of the week. Alternatively, there are facilities to hand wash clothing.
The project caters for three meals a day – breakfast, lunch and dinner. Dinner is prepared for you, whilst breakfast and lunch are on a
help-yourself
basis. Extra snacks can be purchased from the tuck shop or during the weekly shopping excursion.
We can cater for specific diets, but this can only be done by prior arrangement and may result in an additional cost.
WiFi is available and accessible within the camp as well as the office. We find Vodacom or MTN the best networks for signal across the reserve.
Selati Private Game Reserve
The Selati Game Reserve, a wide-reaching expanse of uninterrupted natural beauty, is home to an abundance of life. This nearly 28 000 hectare reserve set in the heart of Limpopo, Southern Africa, was established in 1993 with a vision to preserve and uplift the surrounding wildlife that plays a crucial role in the country's heritage.
Wildlife likely to be encountered while staying on the Selati Game Reserve includes lion, leopard, elephant, buffalo, white and black rhino, cheetah, spotted hyena, sable, eland, reedbuck, kudu, zebra, giraffe, wildebeest, nyala, black-backed jackal, and several smaller antelope. Birdlife in the reserve is prolific (current recorded sightings at over 310 different species) and the region has endemic cycads (Encephalartos dyerianus) along with an impressive range of beautiful riverine and savannah trees.
Wildlife at Selati
The Reserve is typical of the savannah woodland biome with six different veld types offering a great diversity of habitats that support over 50 species of medium to large sized mammals. While working on the reserve volunteers have the chance to not only see lion, leopard, elephant, buffalo, white and black rhino, spotted and brown hyaena, cheetah, giraffe, eland, zebra, black backed and side striped jackal, wildebeest etc. but also work with some of the more endangered species!
We have to regularly monitor our key species: Elephant, Lion, Cheetah, African Wild Dogs